Top 2017 prospect flips commitment from Miami to Florida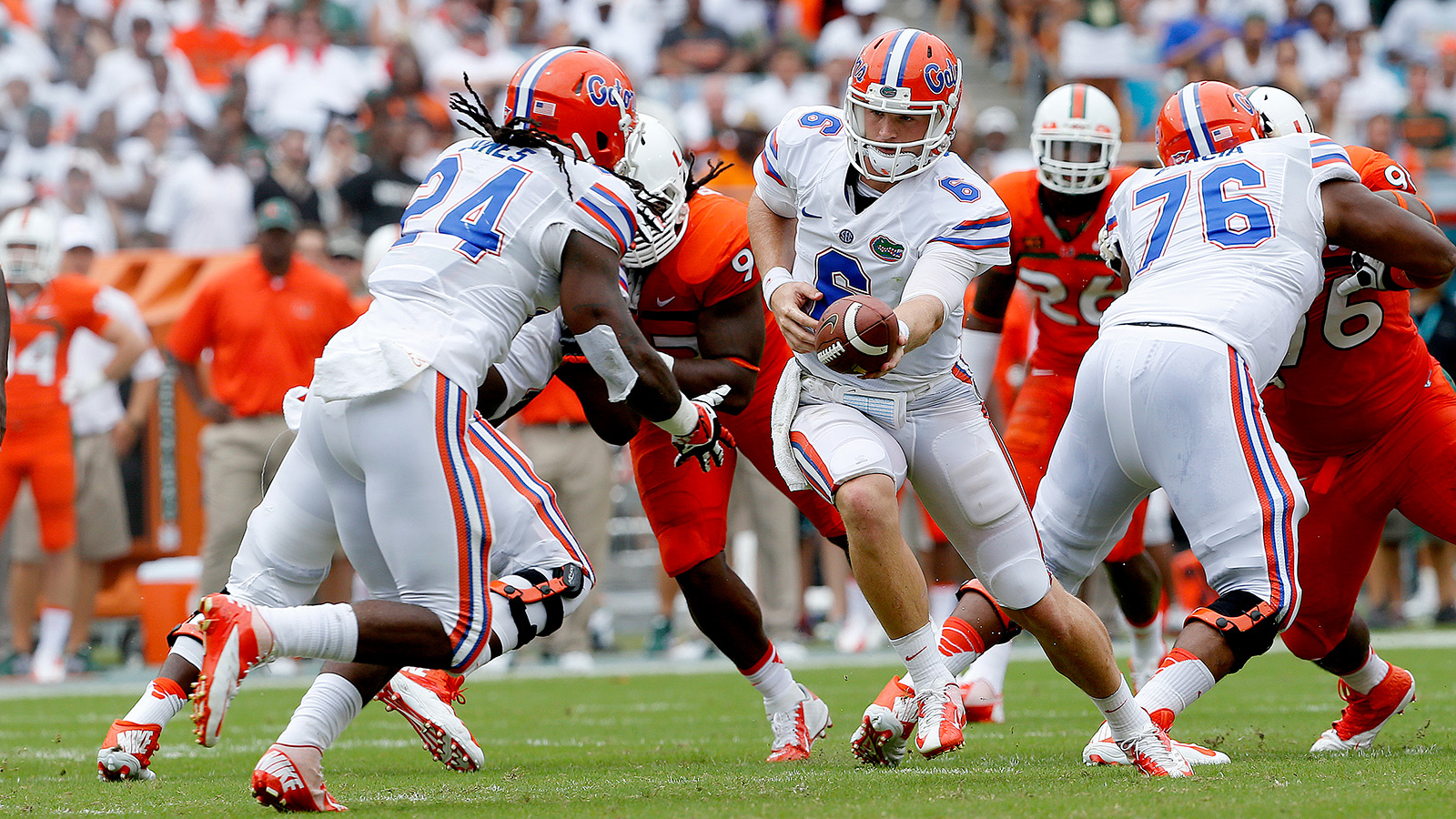 The Miami Hurricanes suffered disappointment on two different levels on Tuesday as Kadeem Telfort, one of the premiere offensive linemen prospects in the state of Florida for 2017, not only decommitted from the team, he committed to an in-state rival.
Which was soon followed by:
Ouch.
So why the switch? Telfort spoke with Rivals regarding his change of heart.
"It was because of the (Gators) camp," Telfort said. "When I went there, the environment was cool. Coach Randy Shannon at Florida, he also went to Miami and he's there at UF now. He can watch over me up there and make sure I do everything right. I also have another teammate committed up there, Vosean Joseph, he helped talk me into flipping over too."
While the Gators have done a masterful job of shoring up their offensive line needs for this season via recruiting and a number of incoming graduate transfers, their depth at the position will continue to be a focus moving forward in the team's offensive transition under Jim McElwain.
"They say they want to start me playing right tackle early in my career when I get there as a freshman," Telfort said. "They want to maybe move me over to left tackle as I move up in my years of college."
While Miami has taken five of the last six victories in the series between the two Florida powers, today Gator Nation can hold their head high after gaining a small victory from their ACC rivals.
(h/t Rivals)
I've talked it over with my parents and we came to a decision that I will decommit from The University Of Miami.

— Kadeem Telfort ® (@Nosackzone___) July 7, 2015
I am extremely happy to announce that I will be committing to The University Of Flordia 🔶🐊🔷 #GatorNation #Gators pic.twitter.com/DLs10rPVMl

— Kadeem Telfort ® (@Nosackzone___) July 7, 2015