Today on Rocky Top: Vols in Top 25, Dobbs Recognized, Basketball in Maui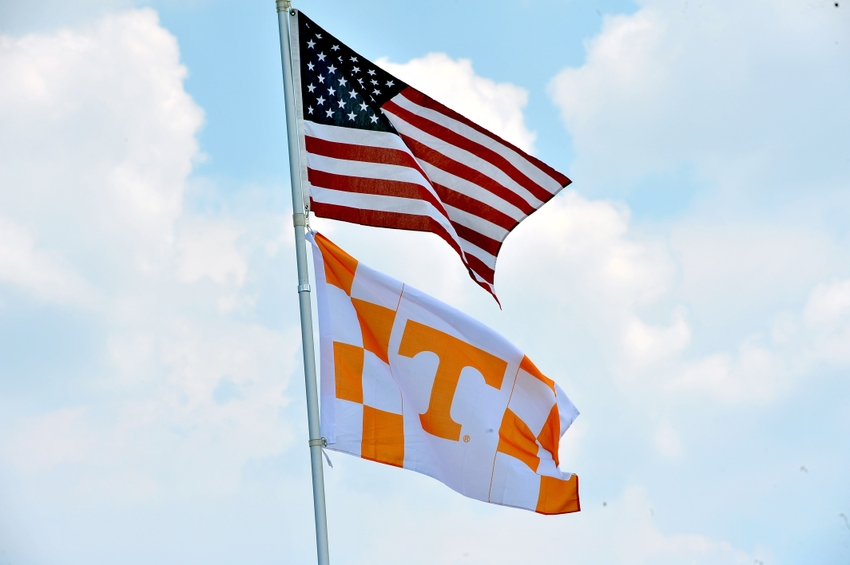 Tennessee football in the Top 25, Joshua Dobbs being recognized, and basketball in Maui lead the Volunteers updates on Rocky Top for Monday, Nov. 21, 2016.
As the Tennessee football season draws to a close with one game left, fans on Rocky Top enter this week feeling bittersweet. The Vols did a lot of great things over the weekend, but the Florida Gators clinched the SEC East and kept them out of the title game by beating the LSU Tigers.
Still, there's a lot to be excited about with this football program, and they do have two games left at a minimum.
This is also a very exciting sports time. On top of the football season, basketball is starting to pick up. The men's and women's programs have a few big games coming up, and we'll get to what's happening with the men on this post.
There is no better time of year than now, when basketball season and college football season are both happening and it's around the Thanksgiving holidays. So as you prepare to stuff your face with turkey this week, here is some of the news on Rocky Top currently surrounding the Vols.
Vols back in the Top 25 of both polls – Rhiannon Potkey of the Knoxville News Sentinel
Riding a three-game winning streak, Tennessee re-entered the USA TODAY coaches' and The Associated Press polls on Sunday at No. 24.

Tennessee (8-3, 4-3 SEC) fell out of the rankings on Oct. 31 after suffering a road loss to South Carolina. The Vols have defeated Tennessee Tech, Kentucky and Missouri since the setback.
Joshua Dobbs named Walter Camp Offensive Player of the Week – Al Carbone of Walter Camp
Joshua Dobbs accounted for five touchdowns (3 passing, 2 rushing) and a career-best 413 offensive yards as Tennessee defeated Missouri, 63-37.   Dobbs passed for 223 yards (15-of-22, 3 touchdowns) while rushing for 190 yards and two scores. With the victory, the Volunteers improved to 8-3, 4-3 in the Southeastern Conference.

Notes: Joshua Dobbs earns Walter Camp Offensive Player of the Week honors for the second time (Oct. 11, 2015).  Dobbs is also the fifth Volunteer honoree since 2004.
Men's basketball at Maui Invitational – UTSports
The Tennessee basketball program heads to Maui to face No. 9 Wisconsin in the opening game of the 2016 Maui Jim Maui Invitational on Monday at 2:30 p.m. ET. The game will be televised live from the Lahaina Civic Center on ESPN2 and streamed online via WatchESPN.

Tennessee (1-1) is making its third appearance all-time at the Maui Invitational, owning a 2-4 record at the event. The Vols placed fourth in Maui in 2004 behind a victory over Stanford. UT's only other win in the event came in 2011 when it defeated Chaminade.
More from All for Tennessee
This article originally appeared on