Today on Rocky Top: Vols' Georgia Prep, In-State Talent, Golf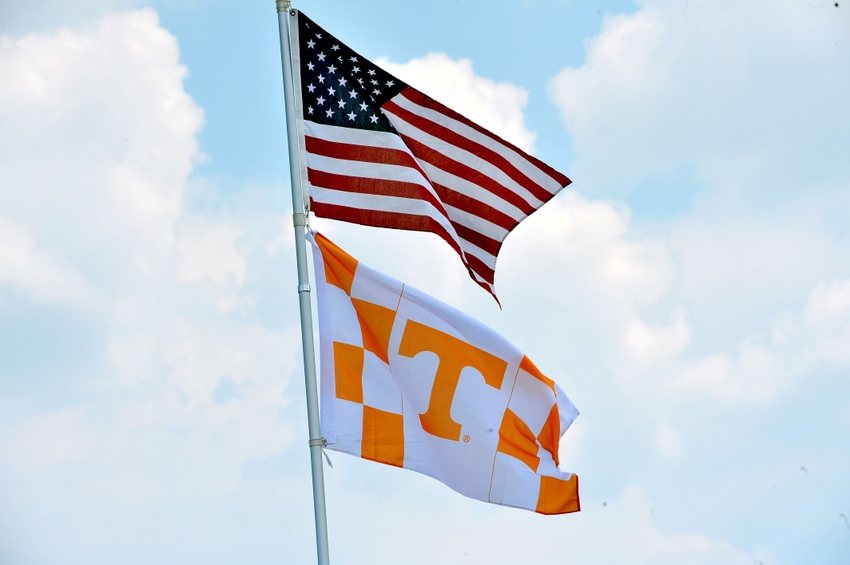 Tennessee football's preparation for the Bulldogs, in-state talent, and UT golf headline the Volunteers news on Rocky Top for Wednesday, Sept. 28, 2016.
Happy Hump Day everybody! Rocky Top is in full-on Georgia Bulldogs preparation mode, and Vols football fans are enjoying the position they're currently in.
Thinking about the SEC East race and the national playoff picture in October has been a long time coming.
As we get set to bring you the Vols updates today, there are a few features to get to. Preparation for this Saturday includes one along with a new profile on football in the state of Tennessee.
Oh, and there are some other sports to get to as well. We've got to show love to everybody who wears the Tennessee uniform.
But let's start with the football news on Rocky Top.
Vols are expecting a 'dogfight' against Georgia – Rhiannon Potkey of Knoxville News Sentinel
With Tennessee coming of a big win and Georgia coming off a big loss, the Vols are preparing for a major physical and emotional challenge on Saturday.

In its first true road game of the season, No. 11 Tennessee (No. 11 Associated Press) plays at No. 20 Georgia (No. 25 AP) at Sanford Stadium in Athens (TV: WVLT, 3:30 p.m.).

"We expect them to come out swinging, you know what I'm saying," Tennessee defensive end Derek Barnett said on Tuesday afternoon during a news conference at the Ray and Lucy Hand Digital Studio. "I think we are going to get their best shot and that is every time we play an SEC team we are going to get their best shot. It's not a guaranteed 'W'. We have to come out and do the things we've been doing and start faster."
Vols' football resurgence built by Tennessee natives – John Brice of 247Sports
The depth of talent still might not be quite enough to fill a roster and even half of usual 25-man signing class, but Tennessee's Volunteer State natives last Saturday once again proved they can carry the program forward.

"It tells you that the state of Tennessee obviously has talent," said Todd Kelly Jr., of Knoxville and a legacy Vol after his father, Todd Kelly, starred on Rocky Top in the 1990s.
Vols Golf remains third place at Golfweek Conference Challenge – UTSports
The Volunteers carded a two-over 290 in the second round of the Golfweek Conference Challenge to remain in third place and bring their 36-hole total to 583.

San Diego State continues to lead the field with a two day total of 567 while Pepperdine sits in second place just three strokes ahead of Tennessee. Individually, Natalie Vivaldi of San Diego State is in first place after shooting -5 in the second round.
More from All for Tennessee
This article originally appeared on