Today on Rocky Top: Checker Neyland and Smokey Grays for Florida, Injuries, Georgia Time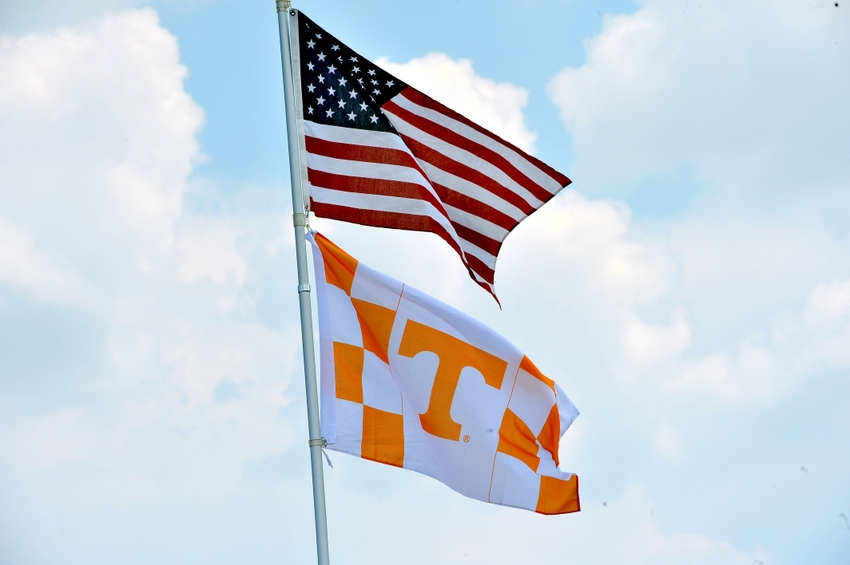 Tennessee football doing Checker Neyland and Smokey Grays for Florida and injury updates headline the Vols news on Rocky Top for Tuesday, Sept. 20, 2016.
Well we are full-on into the Florida week now, and everybody on Rocky Top knows it. Butch Jones briefed the media Monday about the Tennessee Volunteers, and there is plenty of news to get to.
Every Vols football fan has a knot in his or her stomach about this week's game, as they are desperate to end this frustrating losing streak to the Gators.
So most of the news for today is only about the Tennessee-Florida game.
However, there is a bit of looking ahead to do. We'll get to that at the end.
Let's start, however, with this Saturday.
In what appears to be an attempt to end every curse at once, the Vols have decided to do everything that they usually lose games doing. That brings us to our first bit of news for today.
Vols to wear Smokey Grays, Checker Neyland, host Gameday for Florida – Jim Matheny of WBIR
It's almost like the University of Tennessee football team is trying to eliminate every recent gridiron curse in a single weekend.

When No. 14 Tennessee hosts No. 19 Florida, Vols supporters will "Checker Neyland" by having entire sections of the stadium alternate wearing orange or white.  However, the fans who conjured up the idea prior to the 2014 season are now asking fans to reverse which sections wear white or orange compared to previous years.
Vols injury updates for Florida – Patrick Brown of Chattanooga Times Free Press
Tennessee's injury situation is a mixed bag of good news and bad heading into the season's biggest game against Florida on Saturday.

Starting with the bad news: Star cornerback Cameron Sutton has a fractured bone in his ankle and will out indefinitely. The senior suffered the injury in the first quarter against Ohio on Saturday. Sources close to Sutton have indicated to the Times Free Press Sutton could miss three months.
Tennessee-Georgia set for 3:30 ET on CBS – UTSports
The Oct. 1 game between No. 14/12 Tennessee and No. 12/11 Georgia at Sanford Stadium will feature a 3:30 p.m. ET broadcast on CBS, as announced by the Southeastern Conference on Monday.

The Vols are currently 3-0 following wins over Appalachian State, Virginia Tech and Ohio. Tennessee's nine-game winning streak is the third-longest in the nation and UT's best since winning 14-straight over the 1998 and 1999 seasons.
More from All for Tennessee
This article originally appeared on