Today on Rocky Top: Butch Jones, Derek Barnett, Vols in Maui, Tennis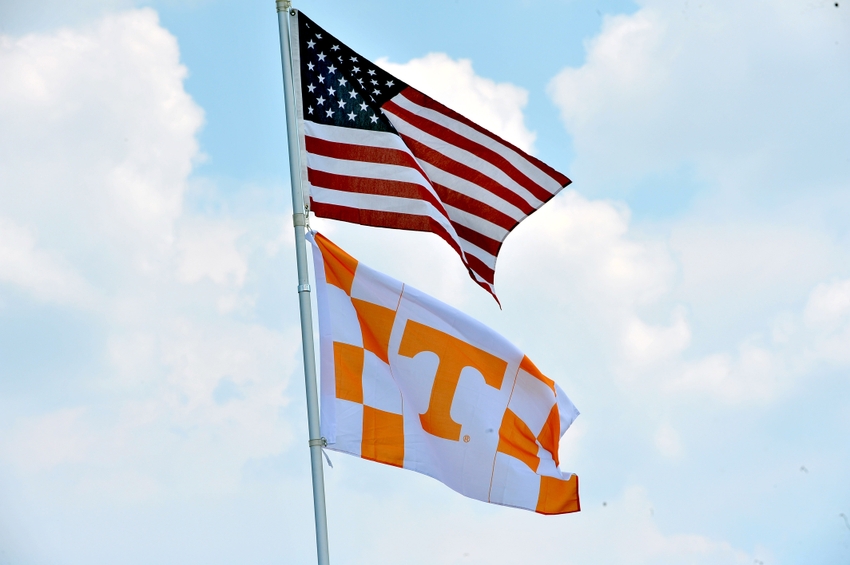 Butch Jones and Derek Barnett, Tennessee basketball, and a new women's tennis coach headline the Volunteers news on Rocky Top for Tuesday, Nov. 22, 2016.
It was obviously a tragic day in the state of Tennessee on Monday evening after a fatal school bus crash in Chattanooga. All of Rocky Top is keeping those families in its thoughts.
Still, with sports, life goes on. And there's a lot of Vols news to get to for today, spanning three different sports.
The first sport to get to, as always, is football. And there are two interesting stories here, including one about Butch Jones and what happened before the Kentucky game this year. The other surrounds Derek Barnett.
Men's Basketball is in the midst of a tournament we'll get to, and women's tennis has an interesting story as well.
Let's get to all of those, starting with the football news.
Butch Jones blew knee out before Kentucky game – Chris Thomas of the Knoxville News Sentinel
Butch Jones blew his knee out before Tennessee's 46-39 win over Kentucky on Nov. 12, he told members of the Knoxville Quarterback Club on Monday.

"I'll tell you, this kind of summarizes our season, I blew my knee out before the Kentucky game," Jone
Derek Barnett named SEC defensive lineman of the week – SEC Sports online
Tennessee's Derek Barnett recorded six tackles, one sack and one quarterback hurry in UT's win over Missouri.

Barnett sacked Drew Lock in the third quarter to record his career-best 11th sack on the season. Barnett's 11.0 sacks in SEC games are the most in the conference.
Vols basketball to face No. 13 Oregon in Maui – UTSports
The Tennessee basketball program will face a ranked opponent for the second straight day when it meets No. 16 Oregon on Tuesday — Day Two of the Maui Jim Maui Invitational. Tip off at the Lahaina Civic Center is set for 1:30 p.m. ET and will be televised live on ESPN2.

Tennessee (1-2) dropped a 74-62 decision to No. 16 Wisconsin in the tournament opener on Monday. The Vols trailed by as many as 17 in the first half, but the Vols erased that deficit behind 12 first-half points from Detrick Mostella and eventually took the lead early in the second half. But the Badgers' experienced lineup weathered the storm and used a late run to pull past the Vols and into the tournament's second round.
Alison Ojeda named women's tennis head coach – UTSports
The University of Tennessee announced Alison Ojeda as its seventh women's tennis head coach in program history on Monday, Nov. 21, 2016.

Former Tennessee All-American Ojeda rejoined the program as an assistant coach in June 2016. She was hired as head coach following the resignation of Mike Patrick.
More from All for Tennessee
This article originally appeared on