Today on Rocky Top: Alvin Kamara, Defensive Line, Vols Basketball Media Day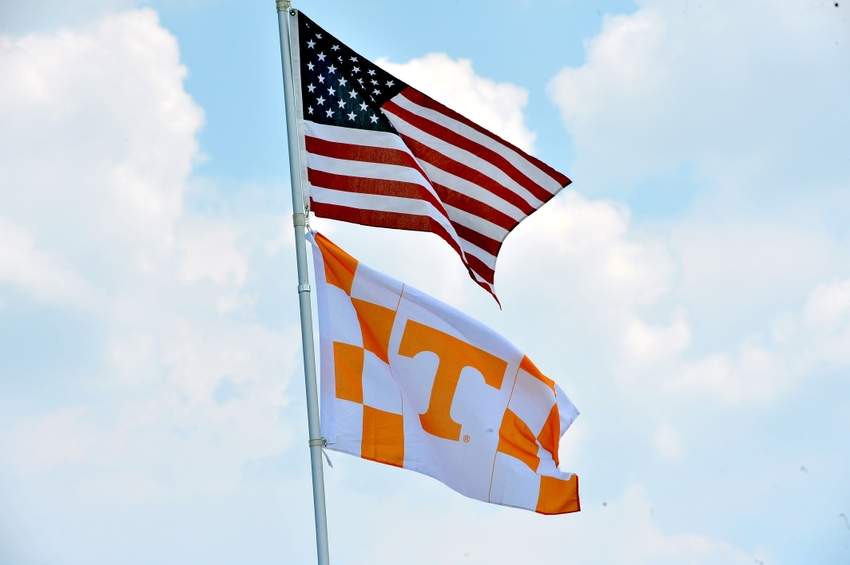 Tennessee football's defensive line, Alvin Kamara, and basketball media day headline the Volunteers news on Rocky Top for Wednesday, Oct. 19, 2016.
Happy Hump Day to everybody on Rocky Top as Tennessee football heads into its bye week. Of course, going into the bye week, the news gets worse and worse for the program.
As we get set to bring you more news on Rocky Top, the injuries continue to pile up on the Vols. Yesterday, it was Kahlil McKenzie and Jalen Reeves-Maybin. Today, it's another player that we are going to get to.
And it's affecting the way Jones experiments with the roster, which is something else we are going to cover. This is just one of those years.
However, there's some exciting basketball news to get to as well. So we'll start with football injuries and then head to basketball news for today on Rocky Top.
Alvin Kamara banged up – John Brice of 247Sports
Standout tailback Alvin Kamara, per sources very close to the junior all-purpose back, does not have a torn ACL but is dealing with multiple knee injuries stemming from Tennessee's 49-10 defeat last Saturday against Alabama.

A fourth-year junior whose NFL stock overall continues to rise, particularly on the heels of his 312-all-purpose yards effort Oct. 8 at Texas A&M, Kamara is dealing with less significant but nonetheless troublesome injuries in the form of setbacks to both a lateral collateral ligament and meniscus.
Butch Jones plans on making DL changes – Jonathan Toye of the Knoxville News Sentinel 
Tennessee coach Butch Jones said that one of the benefits of the bye week is experimenting with different schemes.

The bye week will also give the coaching staff an opportunity to try to solve the lack of depth at defensive tackle.
Vols basketball at SEC Media Days – UTSports
Follow along as head coach Rick Barnes and seniors Robert Hubbs III and Lew Evans trek to the Music City for 2016-17 SEC Basketball Media Day.

The official Twitter (@Vol_Hoops) and Instagram (vol_hoops) accounts of Tennessee Basketball will document all of the day's festivities from Bridgestone Arena. The full day's coverage can also be seen live on the SEC Network
More from All for Tennessee
This article originally appeared on