Missouri's losses in the trenches create uncertainty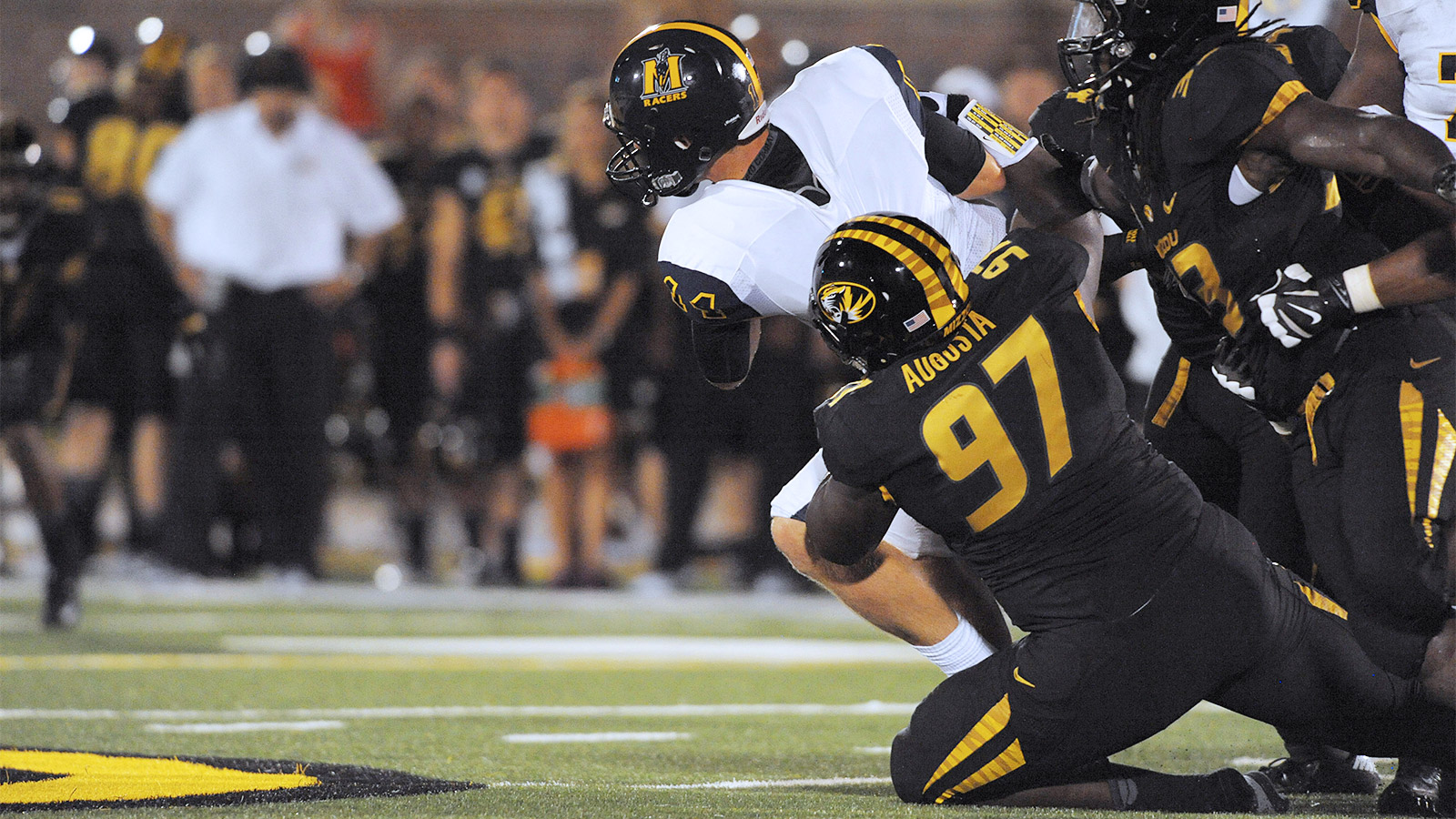 After the devastating news of severe injuries suffered by standout Missouri defensive lineman Harold Brantley in a car crash, the defending SEC East champions find themselves in an unfamiliar situation in the trenches. Brantley was involved in an accident Sunday in which he sustained multiple injuries, and while his status has been upgraded to "good" during his time in the hospital, his status for the season is yet to be determined.
With the injuries to Brantley, as well as the losses of Shane Ray, Markus Golden, Lucas Vincent and Marcus Loud, first-year Missouri defensive coordinator Barry Odum will have his work cut out for him in 2015. The Tigers have racked up 82 sacks over their last 28 games, but in order for numbers like that to continue, some unproven players in the front seven will have to step up.
Josh Augusta and A.J. Logan were impressive in spring ball, and incoming five-star freshman Terry Beckner, one of the most sought-after recruits in the country, could compete for playing time from day one. Beckner is "best-suited as a three-technique tackle or strongside end at 6-foot-4, just under 300 pounds," according to Saturday Down South. Those three have some big holes to fill, and whether they're up to the task won't be decided until the games get going.
But if the Tigers are to play in the SEC championship game for a third year in a row, they will need some good fortune in regards to Brantley's recovery and/or those three — or some other, less obvious players — to lead the way on the defensive line.
Image credit: Denny Medley, USA TODAY Sports