Three Miami Hurricanes Invited to Senior Bowl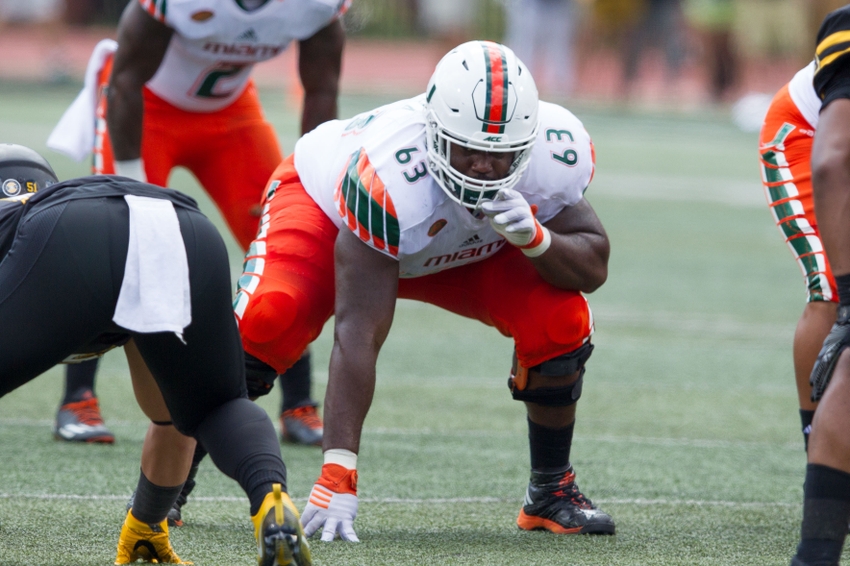 Miami Hurricanes Seniors Corn Elder, Danny Isidora and Rayshawn Jenkins will take part in the 2017 Senior Bowl that will be held in Mobile, Alabama on January 28.
One hundred ten players will compete in the 68th annual game that will be shown on the NFL Network January 28 at 2:30pm. Wide Receiver Stacy Coley and Safety Jamal Carter were on the Senior Bowl Watch List.
Hurricanes that participated in recent years are Wide Receiver Phillip Dorsett, Defensive Back Ladarius Gunter, Linebacker Denzel Perryman, and Tight End Clive Walford. All four are currently on NFL Rosters.
The Senior Bowl is the second oldest continuous Collegiate All-Star game. It is unique because the coaching staffs come from two NFL Franchises. It allows the players on both teams to be able to work with NFL coaches in practice for the week leading up to the game.
There are currently 500 plus players on NFL Rosters that participated in the Senior Bowl. Twenty-three players that are Senior Bowl alums were on Pro-Bowl rosters last season.
— 217CANE (@CFYKE1) December 6, 2016

Elder is Miami's fourth-leading tackler this season with 69 total tackles, including 49 solo. Elder started every game this season and leads the team with 12 pass breakups. He added 4.5 tackles for loss, three sacks and one interception.
Eldier is listed as the 43rd best cornerback in the class of 2017 by NFL Draft Scout. According to them, he runs a 4.49 40 yard dash and is 5'10 175. Elder is listed at 180 pounds on his bio on HurricaneSports.Com and College Football Reference.
Elder has had an outstanding 2016 season. His draft stock should rise based on the season and depending on what happens at the Senior Bowl. The Hurricanes pass defense will be challenged in the Russell Athletic Bowl by West Virginia.
Isidora earned his Senior Bowl invite after a season in which he was named third team All-ACC. He was one of four Hurricanes named to the first three All-ACC Teams. Isidora has started every game the last three seasons and has a streak of 38 consecutive starts.
Isidora is listed at 6'3.5, 310 and as the 12th best guard in this year's draft class by NFL Draft Scout. He runs a 5.29 40 yard dash and is a fifth year Senior.
Jenkins finished third on the team with 70 tackles, including a team-best 52 solos. He led the team with two interceptions, had seven pass breakups, one fumble recovery and one forced fumble. Jenkins earned honorable mention All-ACC.
Jenkins projects as the ninth best free safety out of 111 according to NFL Draft Scout. He runs a 4.53 40 and is listed at 6'1 208 pounds.
This article originally appeared on