Three Keys for Duke Football to Get Back on Track at Notre Dame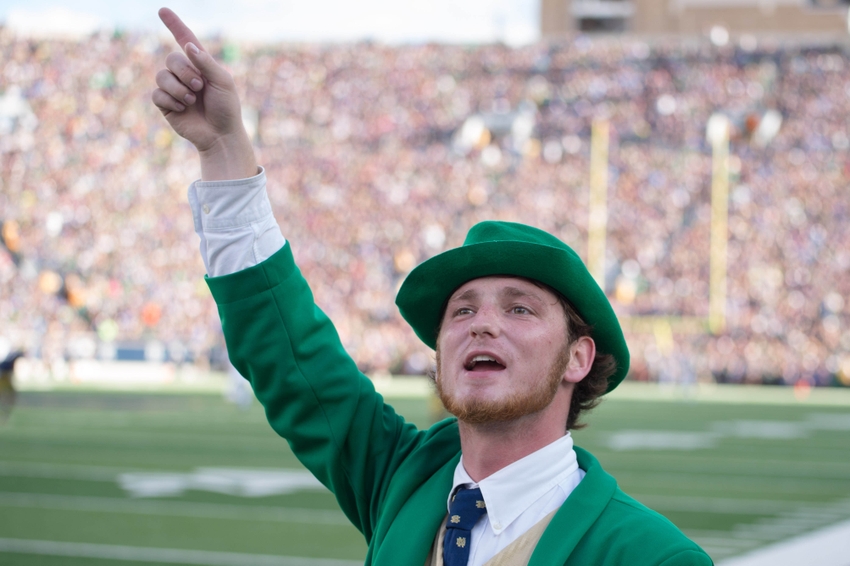 Duke Football is currently on a two-game losing streak with a tough matchup at Notre Dame. Here are our keys for the Blue Devils against the Fighting Irish today.
The young Duke football team will have a big test today on the road visiting a Notre Dame squad that was ranked in the Top 10 heading into the season. Both teams are 1-2 so far, but what do the Blue Devils need to get a win on the road against the Fighting Irish this afternoon?
1. Consistency
Head coach David Cutcliffe has been preaching this to his team, describing them as "consistently inconsistent" after last week's loss. Duke had multiple chances to win during both of their last two games against Wake Forest and Northwestern, but turnovers and lapses cost them both times.  Duke has a young team with redshirt freshman quarterback Daniel Jones, but Cutcliffe has been helping the team prepare mentally and physically to improve their consistency on all sides of the ball. The Blue Devils will have to limit their mistakes today if they want to have a chance to upset Notre Dame.
2. Prevent big plays
Even though Notre Dame hasn't lived up to their preseason ranking, they are still a very good football team. The Fighting Irish are especially talented on offense, averaging 38.0 points per game led by dynamic quarterback DeShone Kizer. The Blue Devil defense gave up career-highs to both of the last two quarterbacks they faced, and it will be up to the coaching staff and players to make adjustments to keep the Irish offense in check. Duke will also be without starting safety Deondre Singleton for the first half today after being ejected last week for a questionable targeting call.
3. Keep up on the scoreboard
While Notre Dame has a really good offense, their struggles so far this season have come on the defensive end. The Fighting Irish are allowing 32.0 points per game, including giving up 50 in their season opener against Texas. If Duke wants to have a chance to upset Notre Dame, the offense will have to keep up and match the Fighting Irish in scoring. This means limiting turnovers, not stalling and giving up opportunities on offensive drives, and converting field goals into points which the Blue Devils have done yet this season.
Duke and Notre Dame will kickoff at 3:30 this afternoon for their second straight road game in South Bend and the game will be televised on NBC. The Blue Devils will look to rebound and get back in the win column after back-to-back losses in their last two games.
No In-Editor Preview for SENDTONEWS Videos
Video Details
ID: CVKiiKbQ77-193960-4471
Source: SENDTONEWS
This article originally appeared on