The Razorbacks Get Eaten Alive By the Auburn Tigers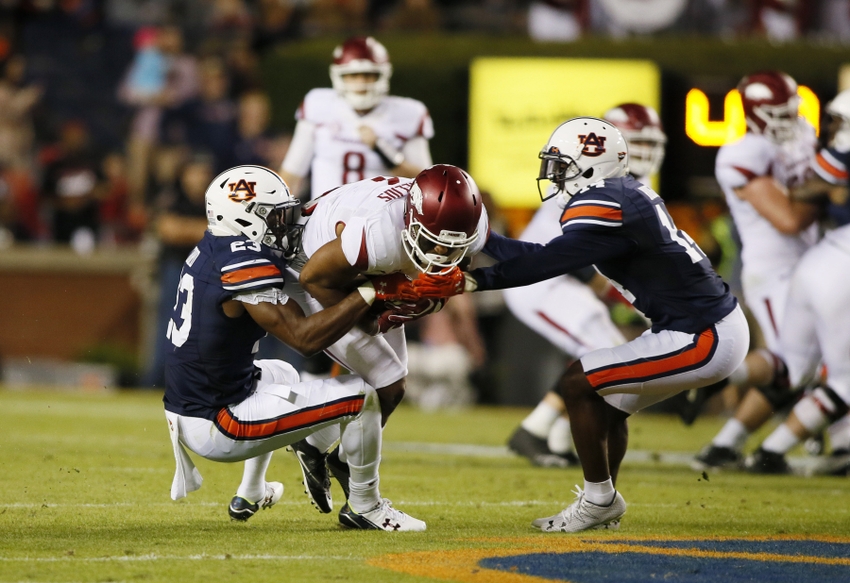 Arkansas has had some bad games but none in recent years as bad as the 56-3 beating Auburn gave them.
In my weekly pregame article, I laid out two "must do's" for the Hogs if they were going to pull off the win on the road against Auburn. The two things that gave them the win against Ole Miss the week before.
The first thing I said Arkansas would have to do was to continue the steps they took on defense against the Rebels. Instead, they actually played the worst game in Arkansas history. The Hogs gave up a school record 543 rushing yards in a single game. It was the worst loss since 2005 to USC.
The second thing I said would have to happen was that the offensive line would have to step up and continue progression. Rather they played terribly. Austin Allen took a ton of shots, one of which resulted in a knee injury.
I saw someone comment on twitter that this was the worst game under Bielema. Honestly, yeah I agree. Arkansas was not competitive at all. The "we are a tough physical team that can run at will" identity is gone. Arkansas totaled 31 carries for 25 yards. Arkansas State at least scored 14 on this Auburn team.
Arkansas has a much-needed bye week this coming week. There is nothing really to say anymore. We have all heard the excuses and will undoubtedly hear more this week. I am not going to sit here and give those excuses because it's not who I am. The truth is it's year 4 under Bret and Arkansas isn't competitive in the SEC. You can say it's the schedule or whatever but it doesn't negate the status of this program. Woo Pig…
More from Razorbackers
This article originally appeared on