The NFL's TV options should be more like college football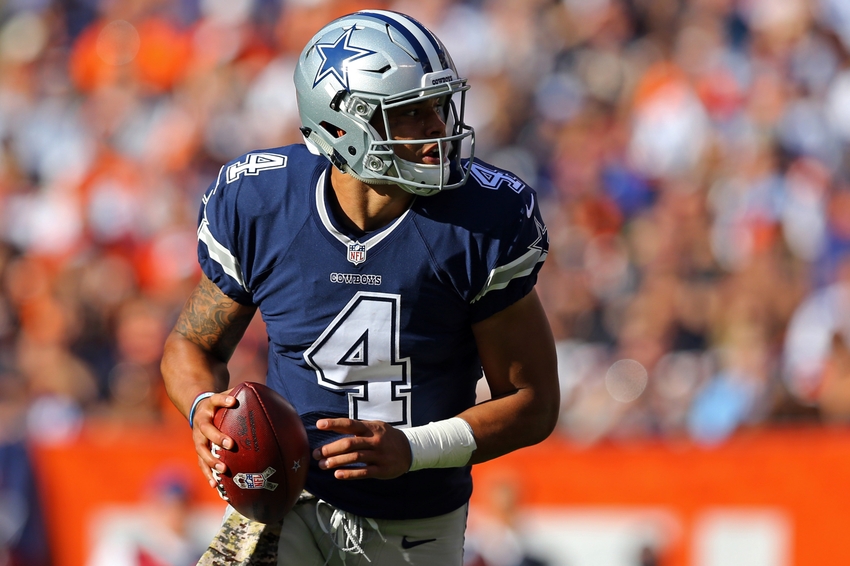 I want to watch Dak play, but the NFL's TV options are too limited.
The good news is that I've been able to watch Dak Prescott play for the Dallas Cowboys more often than not because he's playing for "America's team". But on Sunday, when he led the 'Boys to a 35-10 win over the Cleveland Browns, I was stuck with the Eagles vs. Giants game on my TV.
If you don't have NFL Sunday Ticket with DirecTV, you're out of luck with out-of-market games. But why is it that way? A staggered schedule like college football would be so much better.
What if the NFL had four games on at each time slot: 12:00 Central, 3:00 Central and 7:00 Central.
The rule about not having any other games on when your "local" team is playing is not a real big problem here. I understand the desire for local teams to want their community to support them. So whichever time slot that "local" team is playing in, that can be the only game you get. But for the other two, you could get four games.
Think about Sunday night football the way college football has Saturday nights. NBC has one game only every Sunday night. College football has 3-5 great games to choose from. Why only the one?
Say you live in Jackson so the Saints are your local team and they play at 3:00 vs. _____. You get four NFL games at 12:00 on say CBS, FOX, NBC and ESPN. Then the Saints are the only option at 3:00, and at 7:00 you get four more games on the stations with the TV rights.
If the Saints play on Monday night, then you have access to 12 NFL games on Sunday. Wouldn't that be great? You'd be sure to see Dak play. And Eli for Ole Miss fans.
On most weeks during the middle of the season, there are four teams with a bye, leaving 14 games. With the Thursday and Monday Night Football games, that leaves 12 for Sunday. It's perfect.
By the end of the year when teams are finished with bye weeks, you'd get 14 games on Sunday….although they could play them on Saturday when the college football regular season ends. With 14 games, you just open up ESPN2 for the spill-over.
As for Dak against the Browns, he completed 78% of his passes for 247 yards and 3 touchdowns. He broke the Cowboys' rookie record for TD passes (previously held by Troy Aikman).
More from Maroon and White Nation
This article originally appeared on