The National Media Is Wrong About LSU-Alabama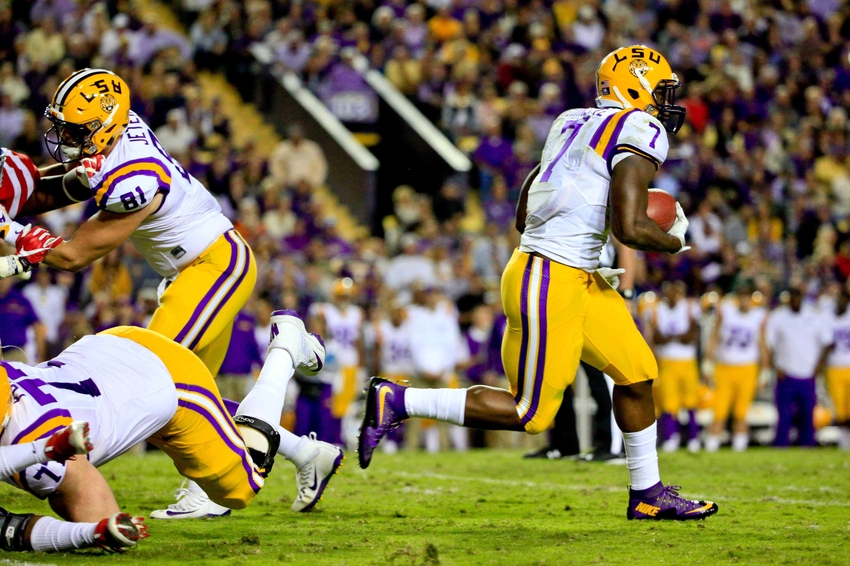 When two teams like Alabama and LSU play in a game that has serious conference and national implications, the week leading up to the game is going to be hectic. Both fanbases passionately trash one another, and the media does everything they can to get as many clicks out of the game as possible.
As the highly-anticapted Alabama week rolls on, I have seen several stories on major national sports outlets saying something along the likes of "LSU needs a monster game from Leonard Fournette if they are to have any chance."
Last year when these two schools met in Tuscaloosa, the LSU Tigers were the number two team in all of college football and Fournette was having one of the greatest seasons many of us have ever seen. But as the team took on Alabama, they were beaten rather handily and Fournette was completely shutdown by the Crimson Tide defense.
So, what some members of the media have done is take that performance out of context and made a connection to this game. Fournette had a horrendous game last year, and LSU got blown out. So, logically, the absolute only way for them to have any shot this go around is for him to have a huge game, right?
Wrong. This LSU team is nothing at all like the team the Tigers fielded a year ago. They have a new head coach, a new scheme, and a completely different attitude every time they take the field to battle an opponent.
While a huge performance by Leonard Fournette would certainly help this team's chances of coming out with a big win, it is not an absolutely necessity. A year ago when Les Miles was still running this program, the same could not be said, but the LSU Tigers are a completely different team at this point, and people are failing to realize that.
When Miles coached the Tigers, the offense made no adjustments and there was zero creativity. They were going to go into every game counting on a big day from Leonard Fournette, and every opponent they faced knew exactly that. The thing was, none of them were good enough to stop it. The problem for LSU was, Alabama's defense wasn't anything like those they had faced in prior games.
Since Ed Orgeron has taken over the Tigers they have taken a much different approach on offense. They are no longer lining up under center and forcing the ball down the defense's throat, but rather LSU has spread the field out and the team is throwing the ball far more than they ever did under Miles.
In three games since the coaching change, we have seen an incredible offensive turnaround. The LSU offense has been explosive, and they are no longer relying on their running backs to do all of the producing. The Tigers can now beat you in a multitude of ways, and that is why the media is wrong in saying Leonard Fournette must have a big game in order for the team to have a shot. This offense is now much more than just his show, and that will be on centerstage this Saturday night.
More from Death Valley Voice
This article originally appeared on