The MSU Administration takes takes aim at the Clarion-Ledger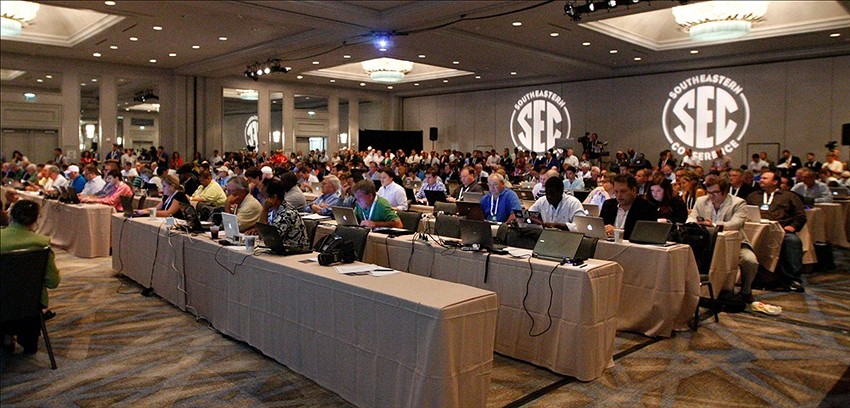 Earlier today, the MSU administration took aim at the Clarion-Ledger for an inaccurate story….and it was a blood bath.
This afternoon, Mike Bonner of the Clarion-Ledger reported that John Cohen would be the next Mississippi State athletic director. He is still standing by that report, but MSU has vehemently denied the report and gone a couple of steps further in their criticism of Bonner.
This is one of those instances where you just get out your bowl of popcorn and watch.
First up, the official response directly from MSU President, Dr. Keenum featuring this excerpt:
"The report today by The Clarion-Ledger's Mike Bonner indicated that a decision has been made in that process was inaccurate. I'm extremely disappointed that a reputable newspaper and reporter would make such a report without seeking basic confirmation of the facts of the story being circulated. Doing so is irresponsible and in some ways may interfere with the process. It's unfair to the candidates seeking the position who have not yet been interviewed.

"At present, no decisions have been made, no announcements prepared, and no press conferences scheduled. Neither I nor any of the university's senior communications staff was asked to confirm or deny Mr. Bonner's story prior to his publication of it. Perhaps that's most disappointing of all.
Next, Sid Salter goes nuts on Bonner:
@MikeBBonner @clarionledger The AD search at MSU is wide open and ongoing. The process continues as outlined. This report is not accurate.

— Sid Salter (@sidsalter) October 12, 2016
He went on the Head 2 Head radio show:
Salter: If Bonner knows who is new AD, maybe he can tell us who shot JFK and where Jimmy Hoffa is buried.

— M&WN (@mandwnation) October 12, 2016
Salter Re: Bonner's report: It's like rolling a live grenade into a crowded room.

— M&WN (@mandwnation) October 12, 2016

Then Bonner went on Head 2 Head. Not sure what he said, but as I mentioned above he's still sticking with his story despite the fire from MSU in his direction.
CL's Bonner made up story, didn't call MSU for comment, then disses MSU response on radio show. Seriously? What kind of reporting is that?

— Kyle Steward (@kylestewardmsu) October 12, 2016
Who do you believe more?

— M&WN (@mandwnation) October 12, 2016
Pretty much the only viable candidate we've heard mentioned so far is John Cohen. But if MSU would go to these lengths to discredit the story and it ends up being Cohen now, they'll look like liars today. This is a weird situation for sure.
What happens to Mike Bonner the next time he enters the Bryan Building? Adding to the unusual circumstance is that MSU is without an athletic director, hence the story.
As for Cohen becoming the new A.D. – I'm sure he'd do a good job but what about the baseball team? I'd hate to lose him there since he's such a great recruiter and that should continue to put us in position to compete for Omaha almost every year. At only 50 years old, I'd rather him take the A.D. job 10 years from now after hopefully bringing Mississippi State our first ever team national championship.
More from Maroon and White Nation
This article originally appeared on