The #HailState Highlight: LSU Pregame is Finally Back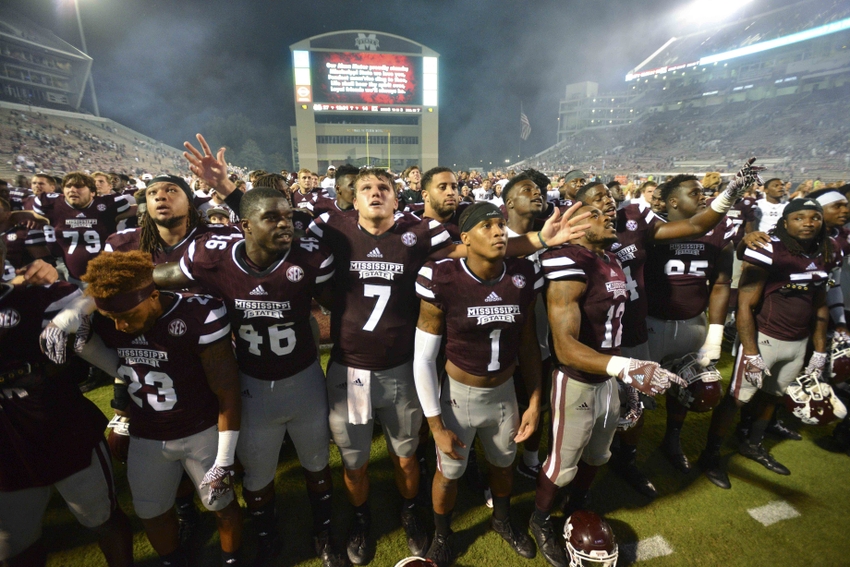 For the first time of the season, we have a HailState Highlight for the pre-game hype video. And this one, as expected, is a beauty.
As you can see below, the HailState Highlight picks up where it left off last season as far as quality. The crew never fails to get you ready for a game quite like this. Your heart is pumping, your eyes twitching in anticipation, and it's finally here.
First Impressions
This video has me ready to run through a wall right now, and I'm really not kidding about that. I have an old helmet from playing high school football, and I'm about to strap it up and go tackle a runner. But not the type of runner you're expecting, probably just a child running through the neighborhood. Anyway, if the HailState Productions crew wanted to make fans excited about this game, mission accomplished.
I figured it would be a high quality one given the fact that they're leading up to the LSU game. But this blew me completely out of the water with the quality of editing and action behind the shot. Just sitting down and watching this is impossible without you wanting to flip the table, in a good way.
I also wonder if Dan Mullen infiltrated HailState Productions, and told them to bring the intensity in the video. We saw a mad and intense Dan Mullen during the game against South Carolina, so it's not out of the question for it to spill over. Let's be honest here, it wouldn't surprise anyone if Dan Mullen walked into their offices and said he wanted a video that would make every Bulldog want to run through a wall. And with that, I give this video an A+ rating and a request for a drywall company to help fix this wall I just ran through.
More from Maroon and White Nation
This article originally appeared on