The Big Ten In Control of the College Football Playoff?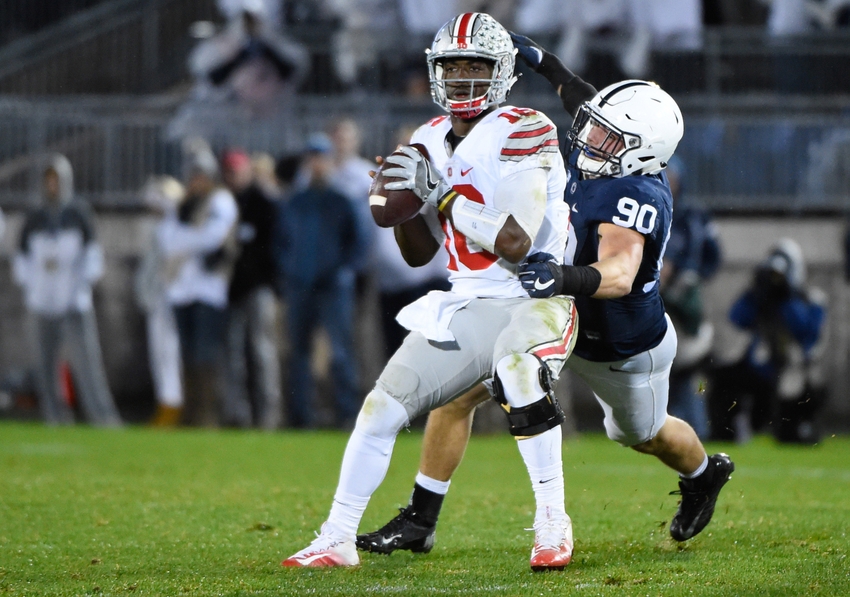 The perception of the Big Ten sure has changed.
After last night's college football playoff rankings were revealed, I couldn't help but smile. Eleven weeks into the 2016 college football season, four Big Ten teams are ranked in the top eight in the CFB playoff rankings, compared to just one SEC team (Alabama). What Collin Cowherd said in an interview, which can only be described as atrocious, with Michigan head coach Jim Harbaugh last July has finally come to fruition.
The future of the Big Ten; you're at Michigan. Urban Meyer at Ohio State. James Franklin (at Penn State). When I look at these coaches I see elite recruiters, elite coaches… the Big Ten feels like a buy for me… Let's be honest. Michigan's a heavyweight. Ohio State's a heavyweight. They now both have great coaches. It feels like the Big Ten's on the come. It feels like there's momentum in the conference.
The three teams Cowherd mentioned in that interview were Ohio State, Michigan and Penn State, who are No. 2, No. 3 and No. 8 in the college football playoff rankings, respectfully. He didn't even bring up Wisconsin, who is currently ranked seventh, with its two losses being to Michigan and Ohio State by a combined 14 points.
This arises an interesting question: Could two Big Ten teams make the playoff and fill half of the four-team bracket when it is revealed this December? Sure, it's plausible, but the only problem is that if this does happen, it wouldn't be the two best teams in conference; Ohio State and Michigan.
Whoever wins the Ohio State-Michigan game will be in the driver's seat to make the four-team playoff, regardless of whether or not they win their division. You just don't drop a team out of the top four for beating another top-four team. That would be nuts.
I mean how could you penalize a team for beating another top-notch team? But, because they face off head-to-head, the loser of this game would be eliminated from the conversation.
More from Scarlet and Game
On paper however, the Buckeyes and Wolverines are the two best teams in the conference, and their current playoff rankings are a reflection of that. The question is, how high would either Penn State or Wisconsin move up in the rankings if they win out, go to the Big Ten championship game in Indianapolis and win against the other?
Would a No. 8 Penn State team move into the top four with quality wins over Ohio State and then Wisconsin in Big Ten title game?
What about Wisconsin? They lost to Ohio State and Michigan in two really close games, and they had a quality win versus LSU (who is currently ranked No. 16) early on in the year. Would they get in the four-team playoff if they wind up topping Penn State in the Big Ten title game?
It will be interesting to see how things unfold over the course the next few weeks. But the fact that we can even have this discussion just shows how far this conference has come over the course of the last few years.
The Big Ten is back, my friends!
This article originally appeared on