The BH Eulogy: Mississippi State QB Nick Fitzgerald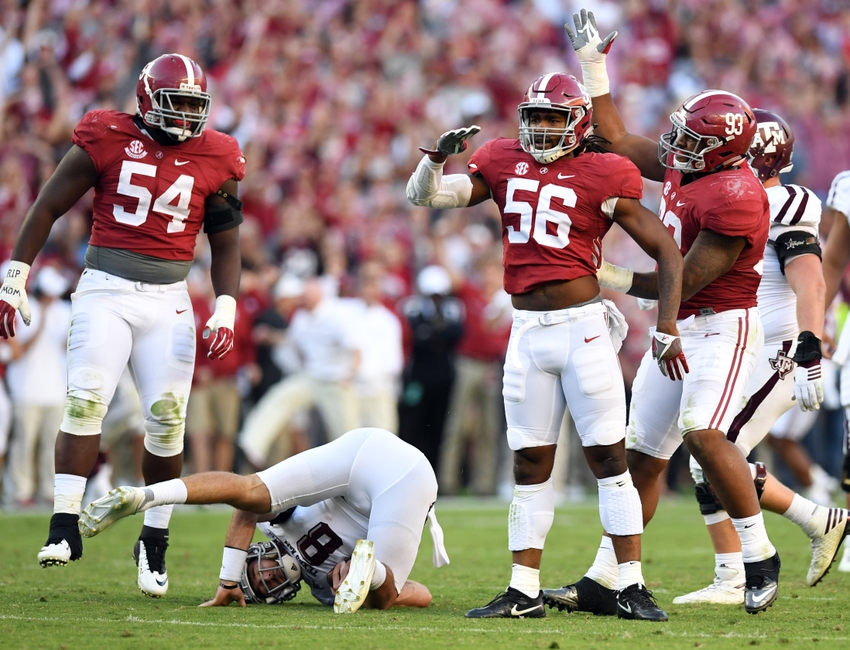 On Nov. 12, 2016, the once-promising career of a young gridiron helmsman was brought to an abrupt end at the hands of the Alabama defense. Today, we remember Nick Fitzgerald.
We have gathered together today to remember yet another promising quarterback, a player who had the whole world (well, at least the version of it the world that yearns for a gigantic trophy shaped like an egg) at his fingertips – had he not met his most unfortunate demise at the hands of the Alabama defense on Nov. 12, 2016.
We are here to remember Mississippi State quarterback Nick Fitzgerald.
ICYMI: The BH Eulogy – LSU's Danny Etling
Sadly, this isn't the first time we've had to pen such a eulogy this season. Plenty of signal-callers in the most prestigious conference in all the land have fallen victim to the fearsome Crimson Tide.
Which makes Fitzgerald simple, well … next.
And while that doesn't make Fitzgerald simply unique, the circumstances around him falling into this most unfortunate fate are unique.
Specifically, it pretty much looked like Fitzgerald had already made an appearance in the QB Obituaries courtesy of the LSU Tigers.
Just two starts into his Bulldog starting existence, LSU was making puppy chow of the sophomore during a 23-20 Mississippi State loss – forcing Fitzgerald into just 120 passing yards and 13 more on the ground after debuting with 178 in the air and 195 on the ground in his starting debut vs. South Carolina.
After that trip to the Baton Rouge ER, though, there appeared to be some serious defibrillation going on in Starkville – 415 total yards at mighty Massachusetts, 536 total yards and four TDs against spectacular Samford and 391 total yards and four more TDs in a complete upset of then-No. 4 Texas A&M just last week.
Oh sure, you say. Those sounds like awesome numbers for a budding dual-threat quarterback. And they are – on the surface.
But really … Most quarterbacks with a registering pulse rate could maul Massachusetts, sock it to Samford and torch Texas A&M.
And none of those defenses can hold a candle to the problems the Alabama defense will present to Fitzgerald. We are talking shock and awe – intercollegiate amateur American tackle football style. Just ask the Etling family, which last saw their beloved baby boy being dissected on the Tiger Stadium turf by the Crimson Tide defense.
And sadly, that same Tide defense is even hungrier now that their streak of NOT (non-offensive touchdowns, for my acronym-challenged friends) was broken at LSU. Bad things will happen, very bad things. It won't be pretty for Mississippi State's pretty-boy QB … unless you're a fan of suffocating, stifling, stingy and seriously stout defense.
So please join us at BamaHammer.com as we remember Mississippi State quarterback Nick FItzgerald for all he was and what he could have been. Because once Nov. 12, 2016 comes and goes, the only way you see him from now on will be on Alabama Crimson Tide defensive highlight films.
This article originally appeared on