The BH Eulogy: Chattanooga QB Alejandro Bennifield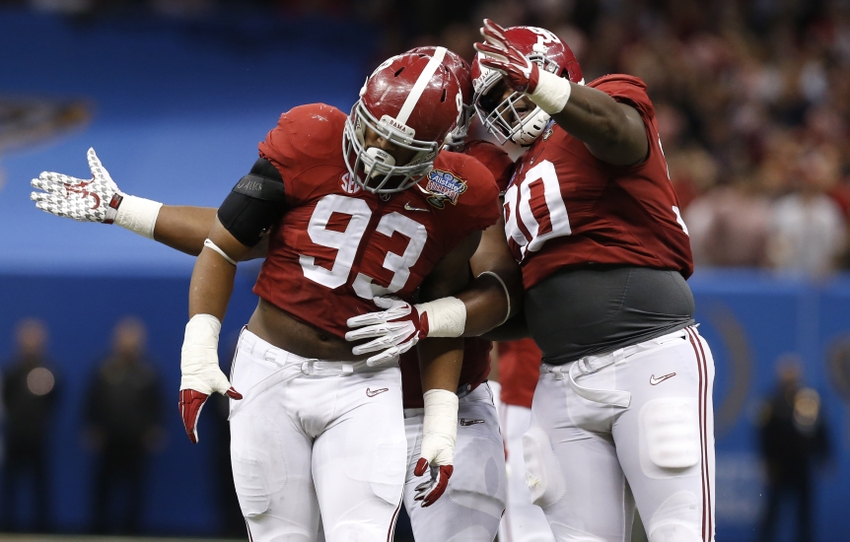 This eulogy is for the once-promising career of a young gridiron helmsman that was brought to an abrupt end at the hands of the Alabama defense. Today, we remember Chattanooga QB Alejandro Bennifield.
We have gathered together today to remember yet another promising quarterback, a player who had the whole world (well, at least the version it that one can spot from Lookout Mountain) at his fingertips – had he not met his most unfortunate demise at the hands of the Alabama defense on Nov. 19, 2016.
We are here to remember Chattanooga quarterback Alejandro Bennifield.
Sadly, this isn't the first time we have penned a eulogy to remember an opposing player. One could actually assume the cemetery across Bryant Drive is scattered with the ashes of quarterbacks from this season alone.
While it is not (so far as we can disclose, anyway …), Bennifield isn't all that unusual.
He is just next.
The BH Eulogy: Mississippi State QB Nick Fitzgerald
First of all, this is Bennifield's rookie campaign as a starter after spending three seasons on the Mocs bench. Can you imagine how lousy you must be to have to wait until you're a redshirt junior to start at Chattanooga?
Live Feed

college football
Second, Rivals.com only had Bennifield at TWO STARS coming out of Lovejoy High School in Hampton, Ga. Translation = Georgia and Georgia Tech only yawned in his general direction during the kid's high school days.
Not that Bennifield is a total slouch. The Mocs fancy him as a dual-threat quarterback – think Jalen Hurts, only not as good by a factor of 8. In addition to his 2,067 passing yards and 23 TDs, Bennifield has rushed for 257 yards and 5 TDs this season.
He also punted all of last year – which means after Jonathan Allen makes human divots with his body on first and second down, Bennifield can quick-kick the ball away on third-and-39.
Where Bennifield's ultimate demise happened is when the Alabama defense used him as a real-time scout team QB in preparation for possible CFP playoff quarterbacks DeShaun Watson of Clemson and Lamar Jackson of Louisville.
That is when the real pain set in, sadly, and when Bennifield's hope of an Arena Football League career came to a crashing halt. Alabama's defense chews up and spits out the Alejandro Bennifields of the world without fear or favor. Put another way, they don't care about the young man's future. They are on the gridiron for one purpose – pain.
So please join us at Bama Hammer.com as we remember Chattanooga quarterback Alejandro Bennifield for all he was and what he could have been. Because once Nov. 19, 2016 comes and goes, the only way you see him from now on will be on Alabama Crimson Tide defensive highlight films.
This article originally appeared on