The Battle for the Boot: Trying to avoid the Alabama Hangover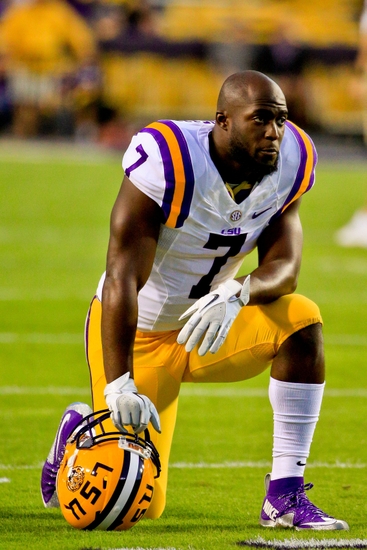 For the 5th year in a row, and the 6th time in as many games, LSU has to pick up the pieces of another heartbreaking loss to Alabama.  Usually, what follows after that loss is what has come to be known as the Alabama Hangover.  Last year it took three games for the Tigers to get back to their winning ways.  And the same stumbling block that faced LSU last year, is in their sights again this year: Arkansas!
Last season, LSU played Arkansas the week following an Alabama loss, and was trounced 31-14 at home.  In 2014, LSU went into the Alabama Game 7-2, and ended the season 1-3 following an OT loss to Alabama.  One of those 3 losses came at the hands of Arkansas in Fayetteville in the week that followed.  This season, we are trying to break this curse, and avoid the Alabama Hangover.
LSU and Arkansas currently sit in the middle of the SEC West Standings; at 5-3 (3-2) and 6-3 (2-3) respectively.  Both LSU and Arkansas have an identical 5-1 home record, but only Arkansas has a victory in their win column for their road record.  This all seems like the perfect storm for another Black Saturday for the Tigers.
With all of that being said, there is a sense of optimism that Tiger Fans should have going into this weekend's game.  What has come to be known as the Alabama Hangover occurred under the previous regime.  In fact, outside of Coach O's run in with an NFL Caliber Defense vs Alabama, under the tutelage of former NFL Defensive Coordinator – Nick Saban, Jr., the Tigers have set records in every game they have played thus far.
Offensively, the guys Tiger Fans should play close attention to are Austin Allen (QB) and Rawleigh Williams (RB).  Allen heads into this weekend's game averaging 254.6 yards passing a game, and Williams averages 106.1 yards rushing.  As outstanding as those numbers are, there is one that trumps them both: 13.  Which is the rank of LSU's Total Defense to date!
Defensively, Jeremiah Ledbetter (DL) and Henre' Toliver (DB) are a few of the key guys for the Razorbacks.  Ledbetter leads the team in sacks with 4.0, and Toliver leads the team in picks with 2.  However, there really isn't a reason to lose sleep over Arkansas' Defense.  The come into this week's game tied for 67th overall, but a woeful 92nd versus the run.
Overall, I believe this will be the year that the Tigers will be able to erase the Alabama Hangover.  Between the built in enthusiasm and optimism from Coach O, and the perfect storm of a great rushing attack versus one of the worst rushing defenses in college football, LSU should be able to pull out their first road victory of the season.
More from Death Valley Voice
This article originally appeared on