The BamaHammer Podcast: Alabama vs LSU Week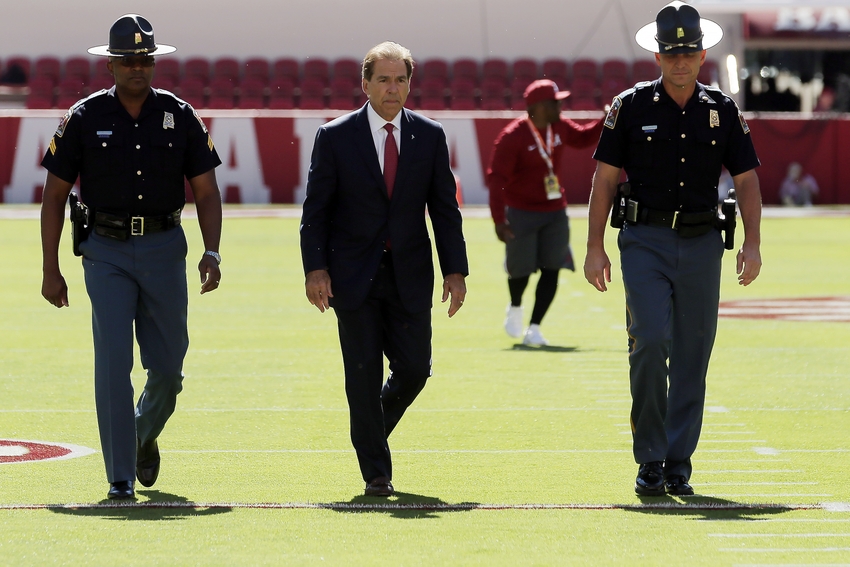 Welcome to the weekly BamaHammer Podcast!
Former Arkansas State quarterback Micah Sutton hosts as BamaHammer contributors Mike McCrary and Wesley Gullett join in for the BamaHammer Podcast.
Introduction
0:30 – Breaking down the initial college football playoff ranking, and the controversial decision to put Texas A&M ahead of undefeated Washington.
2:20 – How the committee's views on Texas A&M and the SEC West could benefit Alabama down the road.
3:30 – What message did the committee send?
4:50 – The potential of a two loss Auburn sneaking into the playoffs if they were to run the table and win the SEC Championship.
7:30 – Separating a teams record and the strength of a team.
8:30 – Penn State's lofty ranking and whether it was fair or not.
12:20 – Who is the actual biggest threat in the college football playoff ranking to beat Alabama?
14:00 -Tennessee's demise as a program over the past several weeks. Jalen Hurd's decision to transfer and what went wrong.
21:40 – The hangover effect that Alabama has on other programs. How do other teams react after a deflating loss to the Crimson Tide?
24:00 – Kentucky is losing favorite status with John Petty, and it seems as if both Petty and Collin Sexton will end up in Alabama's class. What that means for the Crimson Tide basketball program going forward.
27:00 – Alabama's matchup with LSU this weekend. LSU's players and coaches talking junk about the Crimson Tide.
29:30 – The type of quarterbacks that Alabama generally loses to and how that plays into the Crimson Tide's favor on Saturday.
31:00 – Does LSU have any advantages?
32:30 – Alabama's defensive gameplan against a slow pocket pass in Danny Etling.
33:15 – How Leonard Fournette will match up against the Alabama defense
33:50 – What to expect from the Crimson Tide secondary in their first action without Eddie Jackson.
35:30 – How will Alabama's offense perform against an underrated LSU defense?
38:00 – Wesley, Mike, and Micah give their score predictions for Alabama at LSU
More from Bama Hammer
This article originally appeared on