Thanksgiving Turkey and Iron Bowl Trash Talk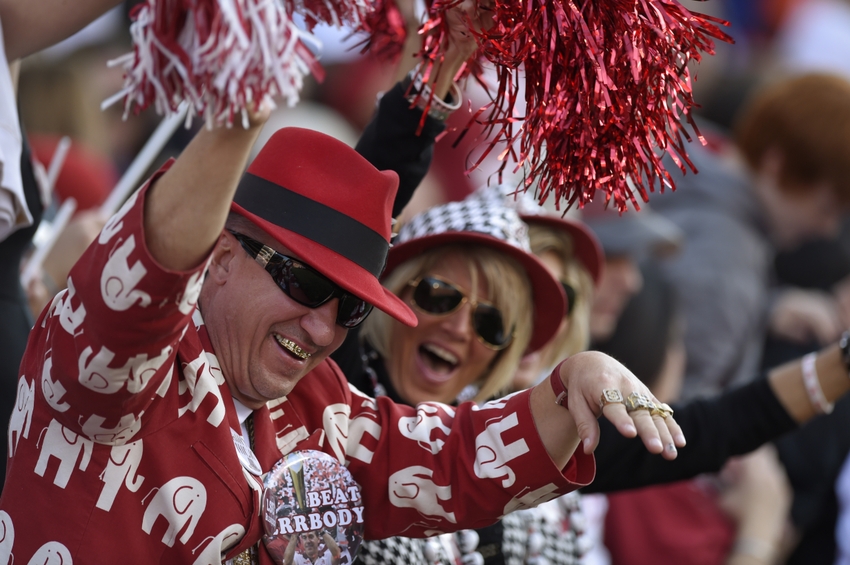 With the daydreams of Thanksgiving feasts dancing in our heads, it can only mean one thing; The Iron Bowl is this weekend. Where else can you get your grandma talking trash to you about Alabama football?
Yes, it's unfortunately true. We all have family members that made terrible decisions when it came to who they chose to cheer for on Saturdays in Alabama. Not everyone knows the feeling of watching their favorite football team win five national championships in their lifetime like I do being a fan of Alabama football.
My grandma, bless her heart, has only seen Auburn win 1.5 national championships in her 82 years on this earth. So while granny makes a mean pecan pie, her football life has been filled with disappointment. "Maw" can sew any kind of quilt imaginable; that is, except anything remotely related to Alabama football.
ICYMI: The Legend of Scott "Run Another Trick Play, B!tch!" Cochran
Nick Saban has won twice as many championships during his tenure at Alabama than Auburn has, well, in forever. That has to be a lot of fuel for her hatred of anything Alabama. It must be difficult for my poor granny hearing me go on and on about past years of Alabama football success. Meanwhile, my Maw only has two incredibly lucky seasons to talk about.
She'll talk about Pat Dye, Bo Jackson and Cam Newton. I'll explain to all the Auburn fans in my family about the how the College Football Playoff works since Auburn's never been. She'll talk about the "Kick 6" and "The Camback". I'll counter with the series record, also known as "scoreboard", and "two in a row". She'll talk about Auburn's run game. I'll talk about Alabama football's stellar defense.
With that said, it's all in fun and I'll eat all the food and have myself a good time with my family this week. I recommend you all do the same. Don't let the Iron Bowl come between you and the only family you have. Not all of us have the privilege of knowing what it's like to cheer for Alabama.
When your Auburn family starts talking trash, just smile and say, "I ain't never been nothin' but a winner."
Roll Tide!
This article originally appeared on