Hungry Texas Tech eager for rebound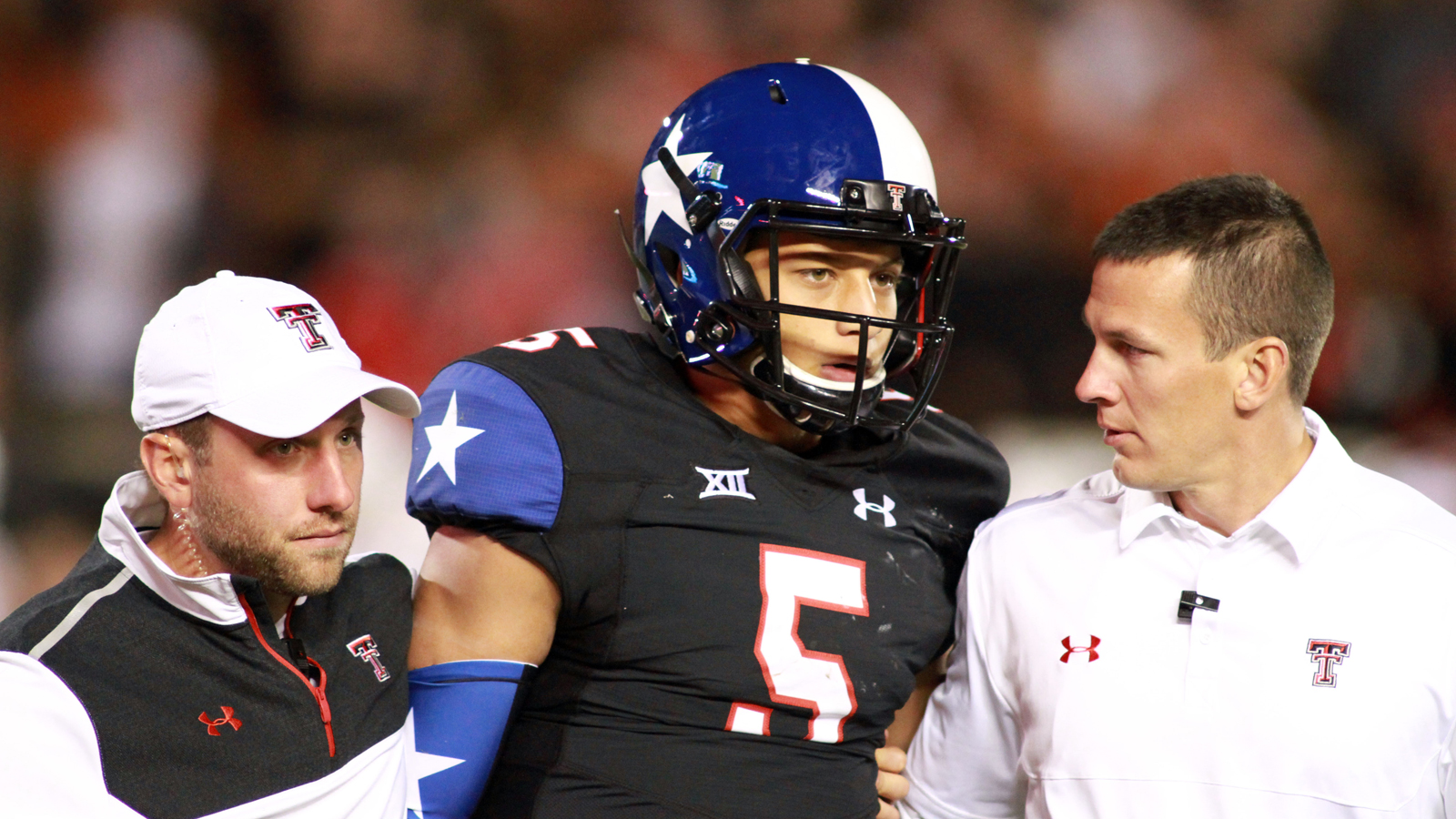 Battered and tattered Texas Tech was a gored matador in 2014. Its season — perhaps its program — reached a historic low in an 82-27 loss at TCU.
It was a dreadful three months, a season marked by mistake after mistake that ended 4-8 overall and 2-7 in the Big 12. Only twice in the past 32 seasons had a Red Raiders football team won as few as two games in conference play.
Tech, though, is building hope for a turnaround with a mantra that might surprise: "Remember TCU," and it has nothing to do with that terrible October day.
It's been long forgotten that two years ago the Horned Frogs went 4-8 overall and 2-7 in conference play. TCU rebounded last season to go 13-1 and was a mere shovel pass from a berth in the inaugural College Football Playoff.
Not even a faith healer of Rasputin's caliber could make the Red Raiders scale the polls and bid for a surprise entry into CFP contention. But getting back up on Soapsuds — Will Rogers' horse whose statue greets visitors at the entryway to campus — is a reasonable expectation.
"What stood out to me was that Baylor game last year," said coach Kliff Kingsbury, whose team fought back from a big deficit to the then-No. 7 Bears only to lose 48-46 at AT&T Stadium. "When everything was out the window, we weren't playing for a bowl game … we continued to fight."
"That showed me we had a good, young nucleus that had fight in them. They've showed that resiliency all off-season, the way they've worked, the type of hunger I've seen. It's been a great off-season."
(h/t Ft. Worth Star-Telegram)