Former Texas Tech QB Davis Webb reveals why he picked Cal over Colorado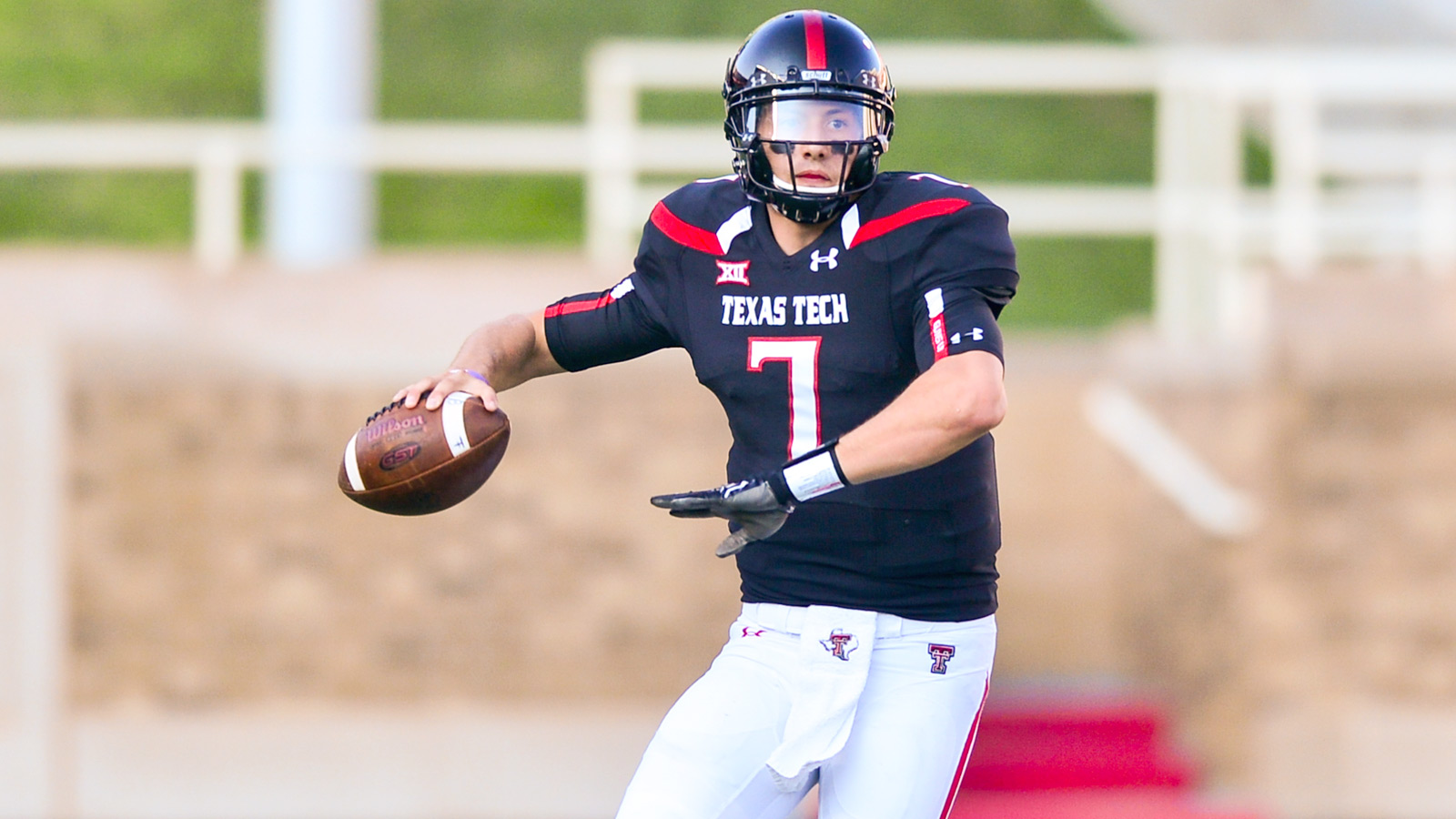 Davis Webb said it was one of the hardest things he's ever had to do.
The grad transfer quarterback from Texas Tech, though, wanted to make sure the coaches at Colorado didn't hear the news from someone else first. Webb, a coach's son, had committed to CU in late January, signing financial aid papers that bound the school to him legally more than it did him to them. However, some things changed since then and so last week the 6-5, 220-pounder first dialed up CU head coach Mike MacIntyre and then offensive coordinator Darrin Chiaverini, a former Red Raiders assistant, to tell them that a better fit for Webb had come along.
"Those two guys had invested a lot of time and effort recruiting me, and I really respect them," Webb told FOX Sports. "They handled it very professionally. It was nothing against Colorado, but at the same time, I only have one year to do this.
"When I committed in January, that was the best situation for me, but then something that fit me better came along."
College Football is about young people. Let's not forget that as coaches and fans! pic.twitter.com/AI8dJSKGOJ

— Darrin Chiaverini (@CoachChev6) May 18, 2016
A big factor was Cal hiring new offensive coordinator Jake Spavital in February. Spavital is a protege of Texas Tech head coach Kliff Kingsbury. Webb said that was an added bonus. Their systems are similar. They run many of the same plays, although the verbiage is different.
The QB said he spent the past two months consulting different people whom he trusts about his potential moves. Among the folks he gathered intel from were TCU OC Sonny Cumbie and Troy head coach Neal Brown, both a pair of old Red Raider coaches. Webb also stayed in contact with the guy he's trying to replace, former Bear star turned No. 1 overall draft pick Jared Goff, a buddy from their days as Elite 11 QBs.
Webb and his mom drove some 20 hours from Texas to Berkeley late last week so he could start classes Monday and work toward his Master's in Public Health. He's also very excited to start throwing to his new teammates and meeting more of them this week.
"My goal at Texas Tech when I went there was to be the best teammate I possibly can be, and that's what I want to do here. I really want to get to know as many of them (in the next few weeks) as I can and embrace the culture here that Coach (Sonny) Dykes has created."
Webb also had considered Auburn, but never took a visit to the SEC school. "There were some serious talks, but I felt like it didn't fit me as a quarterback."
In his career at Texas Tech, Webb threw 46 TD passes against 22 interceptions, but ended up backing up another talented QB in 2015 in Patrick Mahomes. Kingsbury has said the 21-year-old has the tools to be a top-five overall NFL Draft pick because of his size, arm strength and mind. Webb earned Holiday Bowl Offensive MVP honors (2013) at the end of a chaotic freshman season after carving up No. 14 Arizona State for 403 passing yards and four TDs in a 37-23 romp.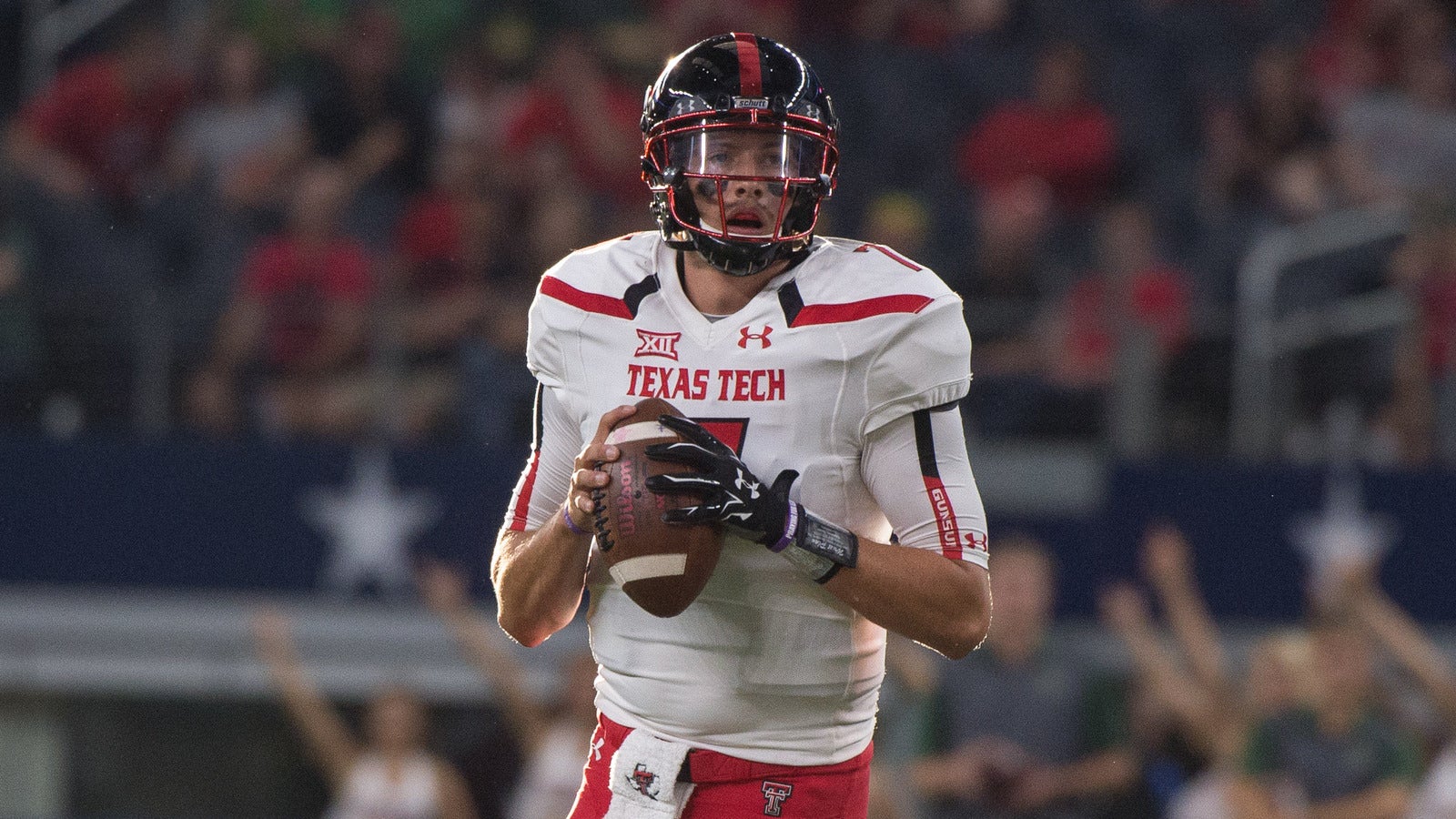 "He has a chance to be very special," Kingsbury said after Webb finished his freshman season in 2013. "He has one of the quickest releases and strongest arms I've been around. Very smart, intellectual thinker. Processes things very quickly. Sees the field. Great at checking to the right place."
Last week, veteran NFL Draft analyst Mel Kiper Jr. tabbed Webb as the top senior QB prospect in the 2017 class.
"Webb in particular has an NFL skill set and is a player NFL teams will watch closely. He could thrive in the draft process," Kiper said.