Longhorns top Forbes' list of 20 most profitable CFB programs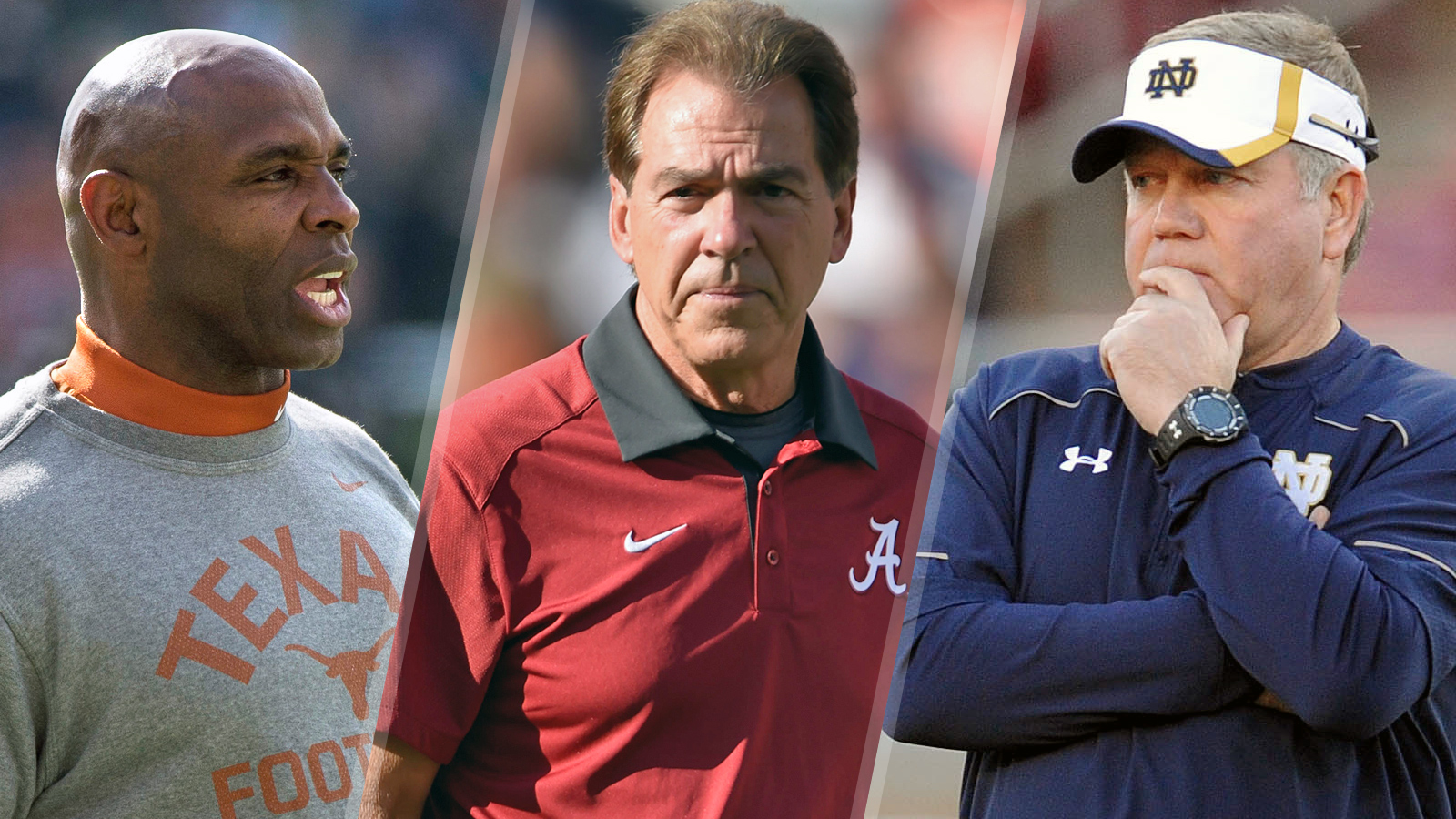 It's no secret that college football has become about the money, and there's plenty of it to go around. From television contracts to apparel providers to sponsorship deals and booster donations, the cash is flowing into the sport at a record pace.
Forbes magazine released its list of the top 20 most profitable programs from the 2015 season, and Texas and Notre Dame continue to find themselves at the top of the list.
When you look at the numbers and break it down by wins this season, it's interesting to see how much the Longhorns are bringing in, despite how bad their product was on the field:
1. Texas – $152 million ($30.4 million per win in 2015)
2. Notre Dame – $127 million ($12.7 million)
3. Tennessee – $121 million ($12.6 million)
4. LSU – $111 million ($13.8 million)
5. Michigan – $105 million ($13.1 million)
6. Georgia – $102 million ($11.3 million)
7. Ohio State – $100 million ($9 million)
8 Alabama – $99 million ($8.25 million)
9. Oklahoma – $96 million ($8.7 million)
10. Auburn – $89 million ($14.8 million)
11. Penn State – $81 million ($11.5 million)
12. Arkansas – $80 million ($11.4 million)
13. Washington – $78 million ($13 million)
14. Oregon – $75 million ($9.3 million)
15. Florida – $72 million ($7.2 million)
16. Texas A&M – $71 million ($8.8 million)
17. Florida State – $70 million ($7 million)
18. South Carolina – $69 million ($23 million)
19. Michigan State – $67 million ($5.5 million)
20. USC – $66 million ($8.25 million)
More from Gamedayr: