Strong on defensive holding call on run: 'I have never heard of that'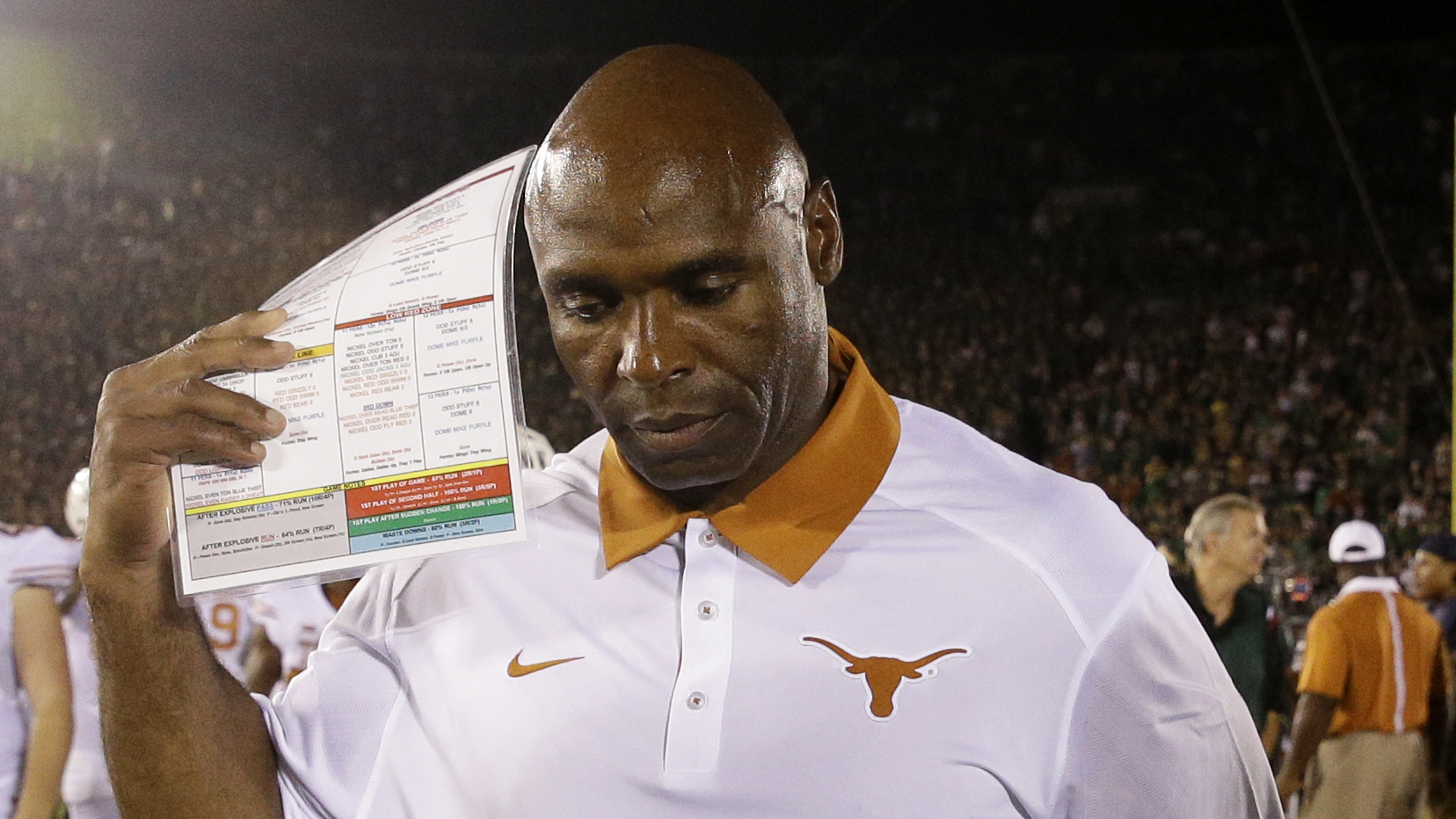 Texas coach Charlie Strong was hit with an unsportsmanlike conduct penalty late in the fourth quarter that aided Oklahoma State's game-tying drive.
Strong was angry over a defensive holding penalty called on a run play. He argued with the official, who threw a flag, it appeared, when he and Strong made contact. The 15-yard penalty helped the No. 24 Cowboys get into field-goal position and tie the eventual 30-27 Oklahoma State victory at 27-27.
The defensive holding penalty came on the heels of a pass interference call. Texas drew 16 penalties in the game, but still managed to lead 27-24 with less than two minutes to play.
Afterward Strong told reporters that he had never heard of a defensive holding penalty on a run play.
"It's surprising. The play before, we got the interference call. The very next play we get a defensive holding call on a run play. I have never heard of that ever."
Texas lost the game in the final minute after a botched punt put Oklahoma State in instant field-goal range.
MORE NEWS:
Want stories delivered to you? Sign up for our College Football newsletters.