Strong statement: Texas interim AD throws support behind head coach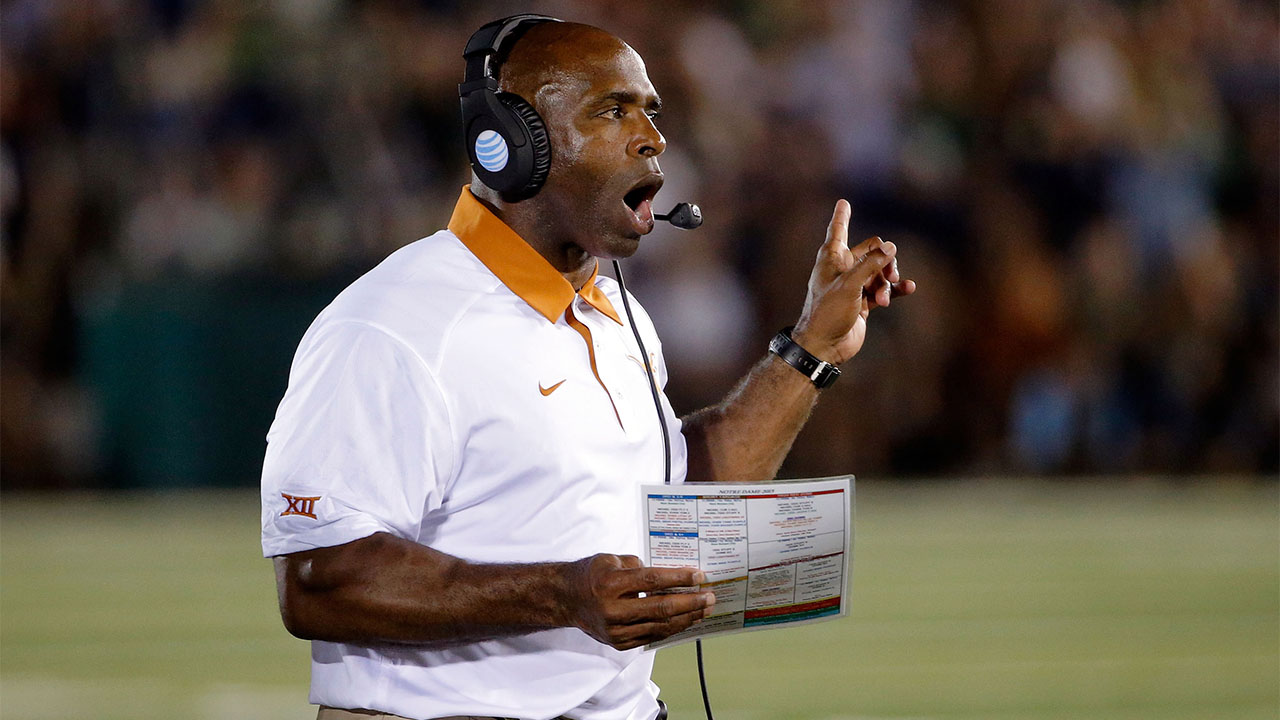 The man introduced as Texas' interim athletic director, Mike Perrin, also once played linebacker for the Longhorns. He's an old-school, hard-nosed defender just like Texas' current coach Charlie Strong, a former defensive back at Central Arkansas.
So maybe he feels a natural bond to Strong, whose future at Texas quickly came into question when former athletic director Steve Patterson turned in his resignation under pressure Tuesday.
Or maybe Perrin, a Houston lawyer, just wants to give Strong, now in his second season, the chance to succeed.
At his introductory press conference Wednesday in Austin, Perrin left little doubt what he thinks about Strong. Here's his comments as transcribed by CoachingSearch.com:
"I met twice with Coach Strong on other occasions (before today). I was privileged to spend some time with him last year when he was going through his first spring training. We just hit it off. He's the real thing in terms of humanity, dedication to education, devotion to his craft of taking young men and taking them to a better place. I'm so impressed with him in that regard.
"I had a chance this spring to spend time with him again. He's the kind of coach players want to follow and play hard for. When you see the way the team played last week, especially the enthusiasm of the special teams and the big plays, and freshmen, that kind of enthusiasm is infectious. It doesn't end with the players. The coach has to foster that as well.
"Charlie Strong is enthusiastic, hard-working. I consider him a personal friend, and I look forward to continuing to support him. I'm very strong in that, as a former football player."
Those are indeed strong words of support, and good news for Strong, who brought in a highly touted 2015 recruiting class and his 2016 class is thus far headlined by quarterback Shane Buechele.
After last year's 6-7 mark and the ugly blowout at Notre Dame to start this season, Strong's standing certainly seemed to be slipping. Since he's changed quarterbacks and play-callers, and after a 42-28 win over Rice, a renewed enthusiasm has seemed to spread throughout the program.
Perrin will be in office, Texas says, until at least August. By then we'll know what kind of season the Longhorns had, and where Strong might stand when a new sheriff takes over.
(h/t College Football Talk)
MORE NEWS:
Want stories delivered to you? Sign up for our College Football newsletters.