PHOTO: Texas A&M's Halloween helmets are frighteningly cool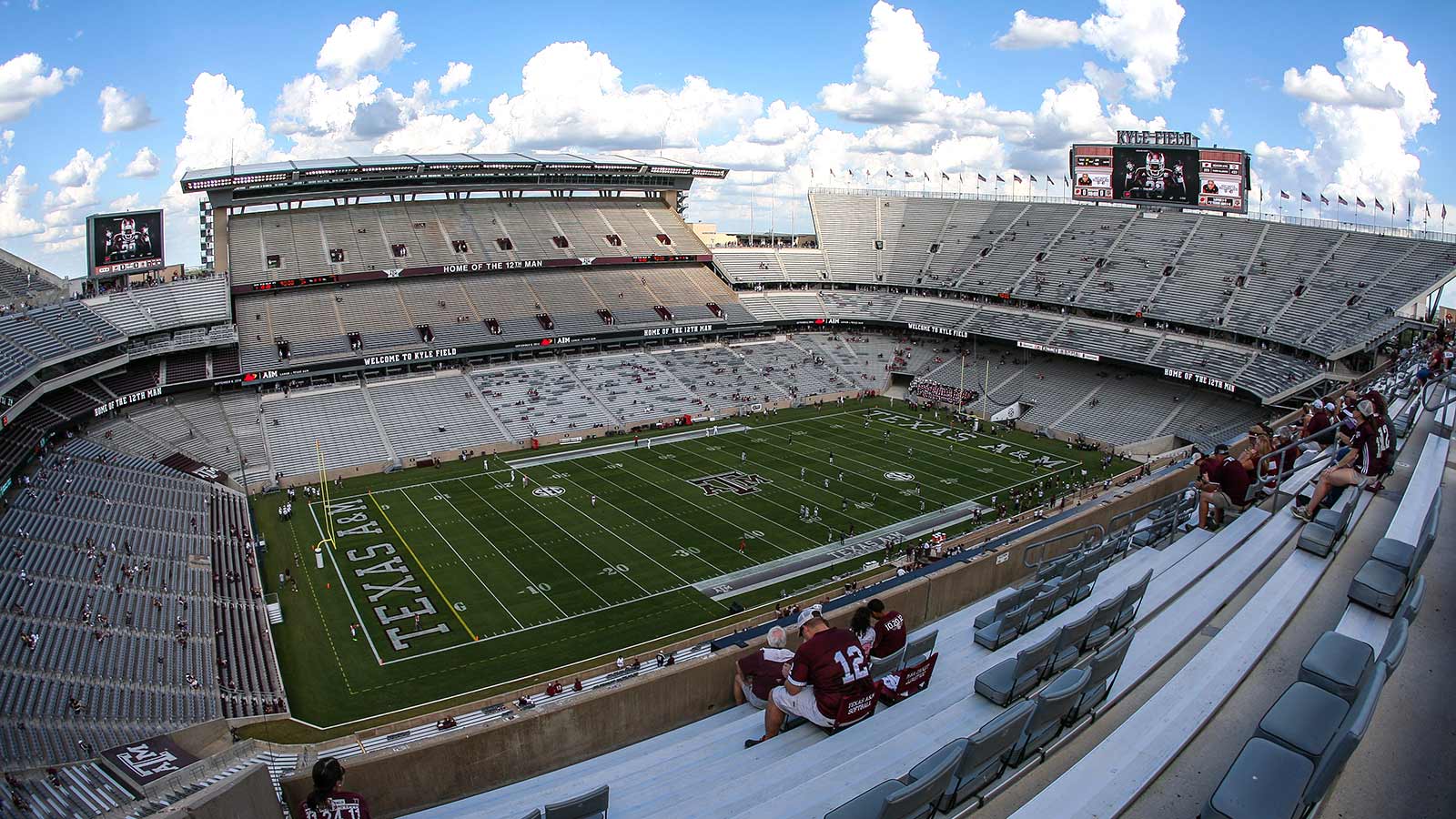 Texas A&M is a school that's known for its swag, but their new alternate Halloween helmets may be their best effort yet.
Just don't let the color change freak you out this Halloween.
The black-on-black helmet may appear ordinary at first glance, but check out what happens when light flashes on the dark matte finish:
Checkout Texas A&M's New Helmets which appear black until flash which lights up the logo via @mkaybarbzzz #TBG pic.twitter.com/KX59Ojbd9T

— The Best Gear (@TheBestGear) October 14, 2015
The gold Texas A&M logo on the helmet will appear only when light flashes directly on the emblem.
The Aggies plan to wear the helmets Oct. 31, as they host South Carolina in College Station. If the Gamecocks aren't aware of the helmets before then, expect some scary reactions during the game.
MORE NEWS:
Want stories delivered to you? Sign up for our College Football newsletters.
Follow @MichaelWBratton