Texas A&M Football: Three Keys to Victory against Ole Miss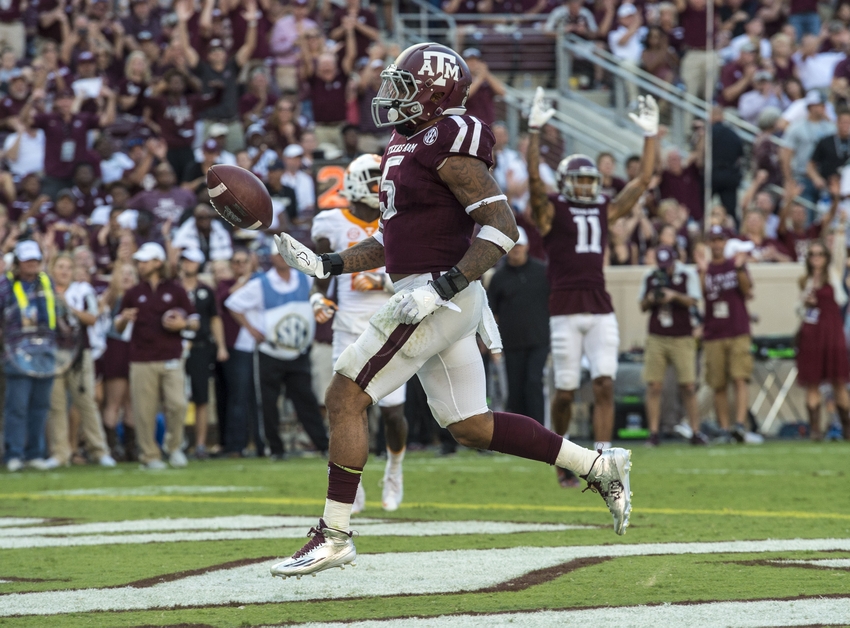 The Texas A&M football team will be set up to beat Ole Miss if they can run the ball effectively and dominate on defense.
1. Get off the Field on Third Down
Mississippi State converted eight of their first nine third down opportunities last weekend. It's not a coincidence that the Bulldogs also took a 14 point lead into the break. Texas A&M's opponents are converting 37.5 percent of their third downs this season. If the Aggies want to win they'll need to be closer to that number than the 61.1 percent clip they allowed to Mississippi State.
2. Run the Football
Ole Miss is dead last in the SEC and 117th in the nation in rushing defense, allowing more than 240 yards per game. Texas A&M will miss Trevor Knight's legs so the combination of Trayveon Williams and Keith Ford will need to step up and crack the 300 yard mark. If they can't run on Ole Miss then the LSU game starts to look a lot more scary.
3. Front Seven Tackling
The four leading tacklers, in order, from last weeks game were: Armani Watts (12), Justin Evans (11), Nick Harvey (9),  and DeShawn Capers-Smith (9). It's a good sign that the secondary is making tackles, but it's a bad sign when nobody in your front seven is near the team lead in tackles. That means opposing ball carriers are frequently busting past the line and into the secondary. The front seven needs to rise up and change that against Ole Miss.
X Factor
Trayveon Williams
Williams hasn't had a big game since he put up  217 yards against Tennessee. Against Alabama, New Mexico State, and Mississippi State he was largely held in check with 27 carries for 100 yards. His only touchdown in that stretch came against New Mexico State.
Williams should have it easy against a relatively soft Rebel rush defense. The absence of Trevor Knight in the backfield beside him will take away from the effectiveness of the run-pass option, but Williams has the explosiveness to make things happen whenever he touches the ball. If he can get things going on the ground the Aggies shouldn't have a problem dispatching Ole Miss.
*** Stats from ESPN and NCAA.com ***
This article originally appeared on