Texas A&M Football: The Future of the Texas A&M and Texas Rivalry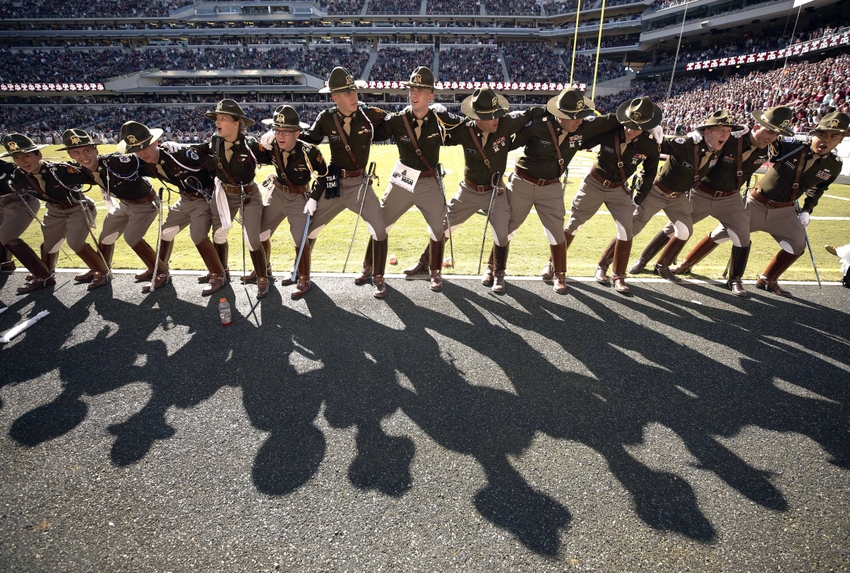 As the Texas A&M football team prepares for LSU this Thursday the 12th Man is reflecting on one of A&M's most iconic traditions: Thanksgiving in Kyle Field.
2011 saw the end of one of the most storied rivalries in all of college sports, Texas A&M and the University of Texas, with A&M's move to the South-Eastern Conference. Starting in 2013, the Aggies replaced the Longhorns with an SEC foe for the annual Thanksgiving game. But it quickly became clear that something was missing.
Flash forward a few years and football season in the state of Texas is still not the same. Texas A&M has made new rivals in the SEC like LSU and Alabama, but each have their own historic rivalries. Every game when current and former students "Saw Varsity's horns off" they are reminded of how odd it is that the Aggies and Longhorns no longer play each other.
While the two schools have faced off in other major sports like Baseball and Men's Basketball, the football programs have not. What will it take for the two programs to meet on the grid iron again?
It Just Makes Sense to Bring the Rivalry Back
The College Football Playoff Committee has put a big emphasis on strength of schedule. If this match up were to come back, both teams would be guaranteed a Power 5, out of conference game each year. With this reasoning Texas, should want the game to come back seeing that the Big 12's woes have only continued to grow over the last few seasons.
Texas A&M, on the other hand, is 0-4 (0-3 on Thanksgiving) against LSU going into Thursday night's match up. What was supposed to be a new rivalry has been completely one sided. So why do we still try and make LSU our new rival? Why not restore everything back to its rightful place?
If they did play again would it be on Thanksgiving or earlier in the season? Rivalry games are so unpredictable (i.e. Auburn vs. Alabama's 2013 unbelievable ending), and an end of season match up might be dangerous if one team has national championship aspirations late in the season. Even if this rivalry is renewed at the beginning of the season a non-Thanksgiving game may feel just as out of place as not playing the Longhorns at all.
With the Longhorns firing head coach Charlie Strong and the Aggies in their seemingly annual November collapse the rivalry game might not come until both teams are back to national prominence. Ultimately, Texas A&M and University of Texas will play each other again, I have no doubt. Whether that will be in the next decade or in the next century. But until then Athletic Directors and Regents will play politics until the timing is right for both teams.
This article originally appeared on