Texas A&M Football: Season Rewind – Jake Hubenak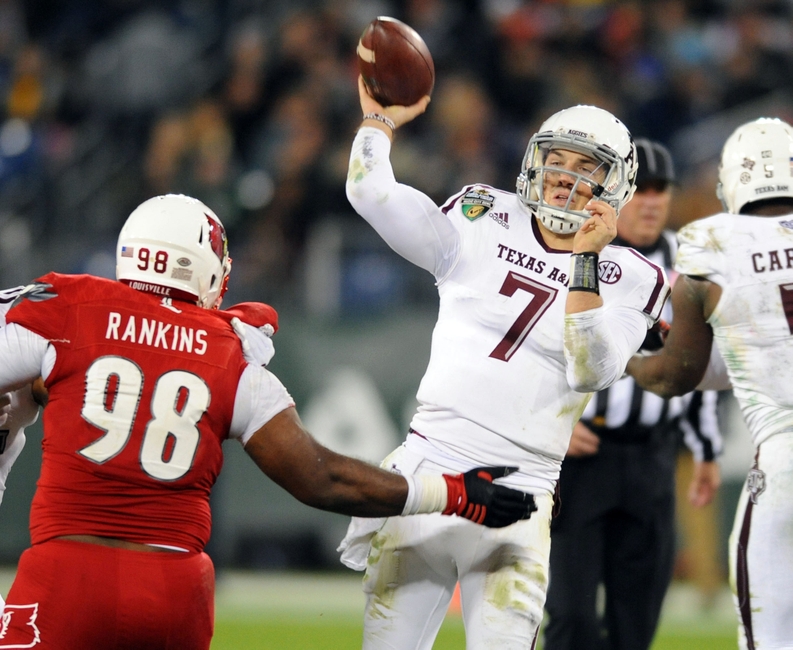 Jake Hubenak stepped into the starting role for the Texas A&M football team after Trevor Knight suffered a shoulder injury against Mississippi State.
Stats
Jake Hubenak appeared in six games this year. He was the starter against Ole Miss and UT-San Antonio. For the season Hubenak completed 61 of 104 passes (58.7 percent completions) with six touchdowns and two interceptions. His 145.2 quarterback rating was the best on the team.
Recap
A junior out of Georgetown, Texas, Hubenak had his lifelong dream of playing football at Texas A&M realized in 2015 after joining the Aggies as a JUCO transfer from Blinn. He was 4-4 as a starter at Blinn, throwing for 4,052 yards and 47 touchdowns.
He gave up playing time when he chose to come to A&M. At the time he was the third string quarterback behind Kyle Allen and Kyler Murray. Seeing the field wasn't an expectation for him. Then the mess that was last December happened. When the dust settled, Hubenak had earned his first start as an Aggie at the Music City Bowl .
The journey came full circle in November this year when Hubenak made his first career start at Kyle Field against Ole Miss. He was 16 for 27 in that game with two touchdowns, but the Aggie defense couldn't close the game out to give him his first win at Kyle Field. That victory would come the following week as Hubenak led the Aggies to a win over UTSA.
Looking Ahead
The quarterback room is going to be crowded next year. Texas A&M is still in the running for the services of Baylor transfer Jarret Stidham. Red shirt sophomore Nick Starkel has drawn praise from the coaching staff, and incoming freshman Kellen Mond has had a sensational senior year in high school.
Hubenak won't be the favorite to land the starting job next year, but rather than mope about it or transfer he has become one of the pillars of the identity of this football team. The media wanted to write off the Texas A&M football program last winter, but Hubenak and Knight have brought back the faith.
***Sources 247sports, Sports-Reference.com, BuccaneerSports.com ***
This article originally appeared on