Texas A&M Football: Q&A with the Ole Miss Rebels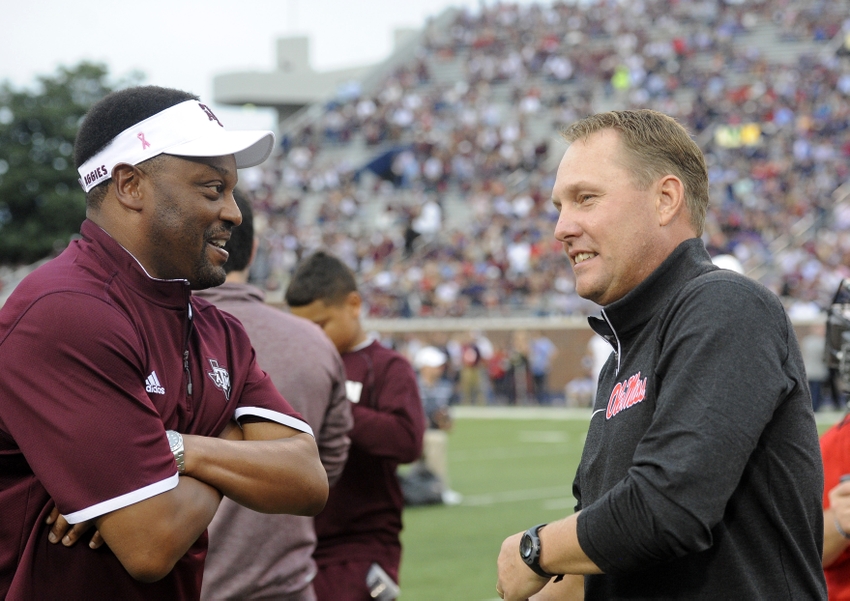 Before the Texas A&M football team meets up with the Ole Miss Rebels on the gridiron, we sat down with our friends at Ole Hotty Toddy to ask a few questions.
How did the early season losses to Florida State and Alabama affect this team's confidence?
They certainly had an effect on the rest of the season. I think playing that extra game against FSU probably beat up the team more so than if they had played a lesser opponent.
Once they lost to Alabama, you knew their chances of winning anything of significance was dim.
Ole Miss won 10 games last seasons. How badly have injuries set this team back from that kind of potential?
Injuries have played a role, but overall I just think this team isn't as good as last season. They lost three first round draft picks and a ton of seniors who played important roles in key areas.
What would be the best case scenario for the Rebels at the quarterback position on Saturday?
I think the best case scenario is Shea Patterson starts and plays well. It would provide energy to the team and the fan base. However, there is a segment of fans that don't want the redshirt to come off so it will be interesting to see what happens on Saturday.
What do the Rebels need to do to pull an upset at Kyle Field? How confident are you that they could win outright?
Without Chad Kelly, they need to find a way to play better defense. They probably won't score as many points on offense without Kelly. I think with the injuries to A&M, there is some hope that they could win but it is asking a lot for a backup QB to win on the road in the SEC against a good team.
This article originally appeared on