Texas A&M Football: November Collapse Continues as Aggies Fall to LSU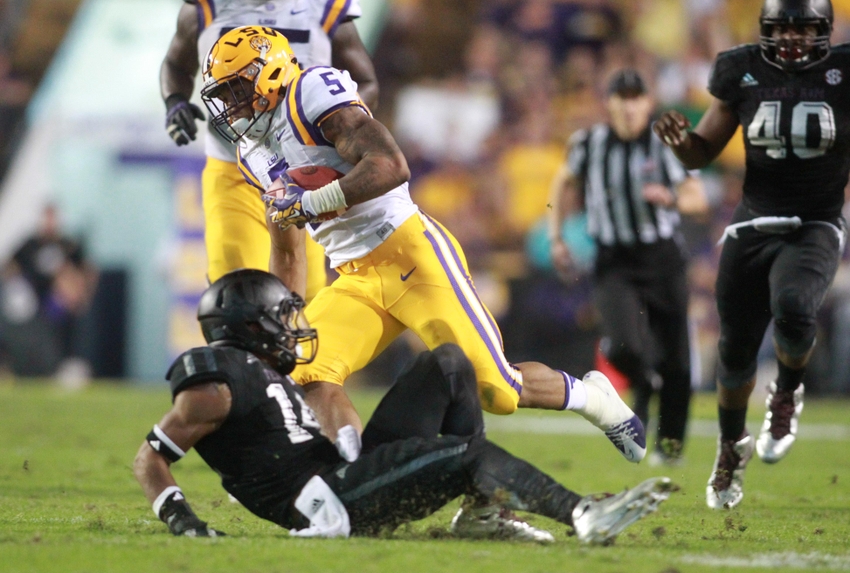 The Texas A&M football team fell to LSU on Senior Night in Aggieland. It was a game filled with grit, emotion, and lots of touchdowns.
A lot went down on Saturday night in Kyle Field, let's break it down.
The Offense
The Aggies, behind Trevor Knight, were going up against the number 11 ranked defense in the nation in the LSU Tigers. The Tigers had not given up more than 21 points all season. However, the Aggies eclipsed that previous high, scoring 39 points on the Tigers.
The boys in maroon and white scored three touchdowns in the fourth quarter and five total touchdowns overall, as they tried to get back in the game. Unfortunately, LSU continued to score in response, keeping the game just out of reach.
Here are some bright side statistics from the battle on Thanksgiving Night.
After his 33 yard touchdown run in the 3rd quarter, Trayveon Williams became the first true freshman running back in Texas A&M history to eclipse 1,000 yards in the regular season.
Daniel LaCamera hit a career long 49 yard field goal after another impressive return from Christian Kirk to begin the second half.
Josh Reynolds, who will finish his Texas A&M career in the top 5 in yards, catches, and touchdowns, scored in a seventh consecutive game. That is the longest streak by an SEC WR since LSU's Dwayne Bowe matched that in 2005.
Despite the bright spots, the offense just couldn't get enough going to outsmart the LSU defense. LSU had never won a football game in which the opponent scored more than 39 points, that changed Saturday night.
The Defense
Wow, was this one a struggle. Surprisingly, Texas A&M still ranks top 10 in redzone defense. They were ranked 81st in overall defense coming into this game. Be prepared for that ranking to fall a bit after this performance.
The boys in maroon and white gave up seven touchdowns and two field goals to the Tigers, who were led by sophomore running back Derrius Guice. Guice ran for a school-record 285 yards and four touchdowns.
Starting quarterback, Danny Etling threw for 324 yards and two scores, his best against an SEC team and also a career best. This from a quarterback who relies heavily on his run game. Ouch.
In a game that featured a dozen touchdowns and over 1,000 total yards of offense, the Aggie defense definitely did not come out the victors.
Another Loss to the Purple and Gold
Well, this one didn't go the way the Aggies wanted. Its not a lack of talent, a lack of grit, a lack of emotion; who knows what it is. I guess we will have to wait until next year to figure it out.
One thing rings true through every Aggie in Kyle Field and watching at home last night, we will miss this talented group of seniors. Thank you to the Class of 2017, for all the memories, for playing hard for the name that's on your back and for the name that is on your chest, for everything.
This article originally appeared on