Texas A&M Football: End of Season Thoughts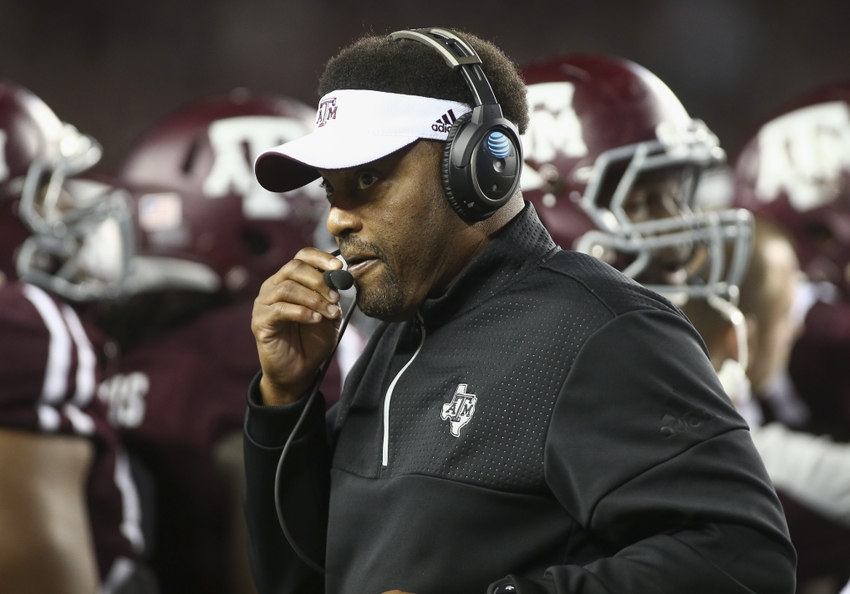 Texas A&M football fans were disappointed in the season finale on Thanksgiving Night as the LSU Tigers carved up the Aggie defense in route to a 55-39 win.
The Aggies were a member of the Big 12 conference from 1996 to 2011. In that time they won one conference championship and were ranked in the top 10 in just two of those 16 years. During that same time span, the team finished with a record of 8-4 or better six times, with three of those seasons occurring in the 90's.
Another 8-4 season was concluded on Thursday in College Station. That ties Kevin Sumlin's worst regular season finish as the head coach of Texas A&M. There will be more to come concerning the fall out from another rough November, but for the time being the team will look ahead towards a possible nine win season and a bowl game.
Looking Back at What Could Have Been
Perhaps it was the optimistic side of me that dreamed that this year's 5-0 start might end up better than this. After besting Tennessee in overtime, the Aggies would win just two of their final six games. Those wins came over New Mexico State and UT-San Antonio.
For whatever the reason, the Aggies fell apart in November again. There will be a lot of soul searching by the administration, coaching staff, and players in the coming weeks. The season wasn't supposed to end this way. But it did. And the fan base has indicated that an 8-4 win season isn't enough. All you have to do is check your Twitter feed.
Want your voice heard? Join the Gig Em Gazette team!
Perhaps if the losses hadn't come all strung together at the end of the season it might feel more palatable. We can't know for sure, because this seems to have been how things have been under Sumlin for a few years now.
This team was a college football playoff team a few weeks ago. Now they'll be looking at a middle tier bowl against most likely a Big 12 opponent. That's college football for you. Things change quickly. Hopefully we have some better luck next season.
Frustrated about the loss? We're always looking for passionate Aggies to write for us. Take a chance and get your name up on our site. Read more about it here, and visit the application here.
This article originally appeared on