Texas A&M Football: Aggies to Face Kansas State in Advocare Texas Bowl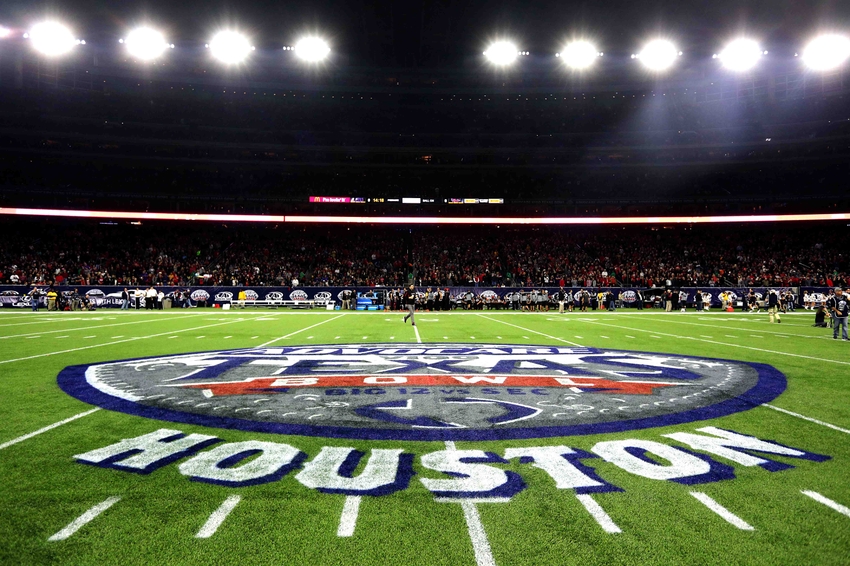 The Texas A&M football team is set to square off with former Big 12 foe, Kansas State in the 2016 Advocare Texas Bowl.
Kansas State was a part of one of the most memorable Aggie football games of the past 20 years. In the 1998 Big 12 Championship game Branndon Stewart hit Sirr Parker for a 32 yard touchdown in overtime to win it. It was the Aggies first Big 12 championship in program history. Don't remember it? Hint: He got a touchdown…
Aggies Return to Texas Bowl to Face Big 12 Foe
This will be Texas A&M's second trip to the Texas Bowl. They defeated Northwestern in 2011 by a final score of 33-22. That was the first of four consecutive bowl wins, the longest streak in program history. That streak came to an end last year as the maroon and white fell 27-21 at the hands of Louisville and Lamar Jackson.
Kansas State is coming into the contest playing their best football of the year. After a 3-3 start to the season, the Wildcats won five of their final six games, dropping a one score contests at home to Oklahoma State. The Aggies are riding a cold streak, winning two of their final six games.
Dual threat quarterback Jesse Ertz leads the Wildcats in rushing (945 yards, 10 touchdowns) and passing (1,560 yards and 8 touchdowns). He'll try to go toe to toe with Trevor Knight who has outgained Ertz. Knight has 594 yards rushing and 10 touchdowns with 2,122 yards passing and 16 touchdowns. Knight only needed 10 games to Ertz's 12.
This will be the 16th game between the Aggies and the Wildcats. A&M leads the all time series 8-7, but the Aggies lost their final three games against the Wildcats prior to their exit from the Big 12. In each contest they allowed more than 43 points. If the defense's last performance is any indication of what the bowl game might look like, Aggie fans will be in for another shootout like they experienced on Thanksgiving night.
The game will kick off from NRG Stadium in Houston at 8 PM CST on Wednesday, December 28th.
***Stats from ESPN and Sports Reference ***
This article originally appeared on