Tennessee vs Missouri: Photo Gallery from Vols' 63-37 Win Over the Tigers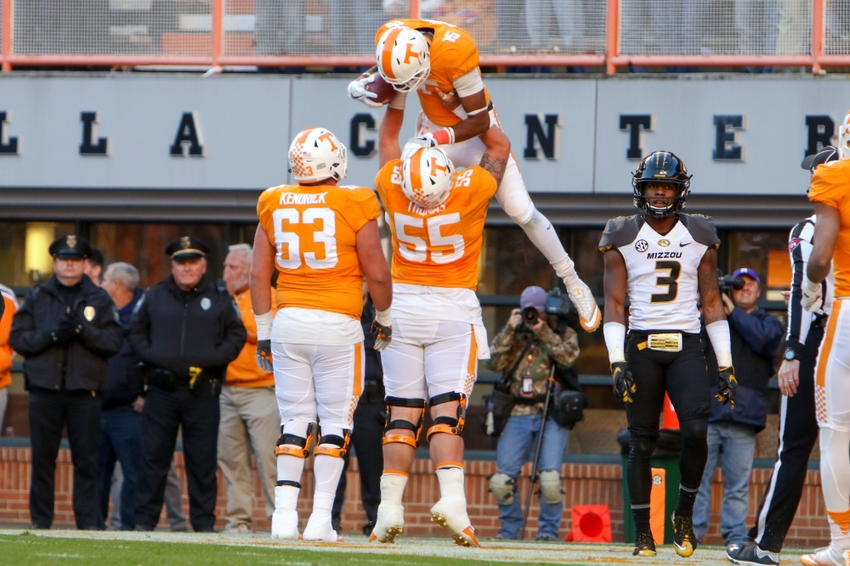 Tennessee vs Missouri ended in a historic offensive performance. Here are some of the top photos from the Volunteers' 63-37 victory.
It was certainly a bittersweet feeling given the fact that the Florida Gators won the SEC East. But the Tennessee vs Missouri game was still a major thrill for Vols fans in the stadium just based on the offensive performances.
Joshua Dobbs had another historic night on Senior Day, and he spurred an offense that scored the most points for the school since 2000.
It was a heck of a game, and knowing that the Vols have other things to play for, it also seved as a reminder for Tennessee football fans not to give up.
Here are some of the top Vols' photos in the Tennessee vs Missouri game.
More from All for Tennessee
This article originally appeared on