Tennessee vs Kentucky: Photo Gallery from Vols 49-36 Win Over Wildcats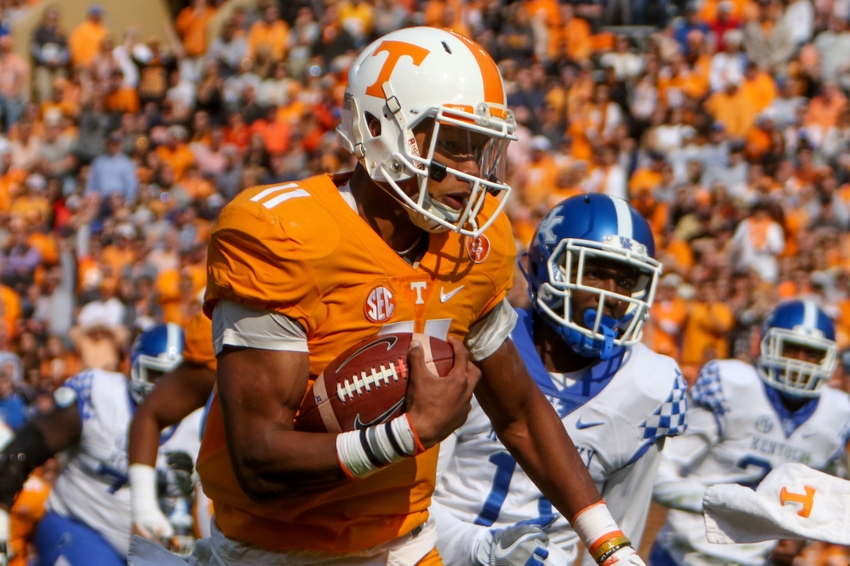 Tennessee vs Kentucky ended with another Volunteers victory and a ton of yards and points. Take a look at some of the top photos from the game.
Playing at noon against a resurgent football team looking to reach a bowl game didn't stop Butch Jones and the Vols from dominating. Tennessee vs Kentucky was an offensive shootout that Jones, Joshua Dobbs, and the whole team controlled from the end of the first quarter.
With the win, the Vols moved to 7-3 and 3-3 in the SEC. It was also their fifth straight win over the Wildcats and their third straight game with more than 40 points in the series.
It was a great performance by the Vols from the start and a fun game for fans to enjoy. Here are some of the top photos from this year's Tennessee vs Kentucky game.
More from All for Tennessee
This article originally appeared on