Tennessee Volunteers Win on a Last Second Hail Mary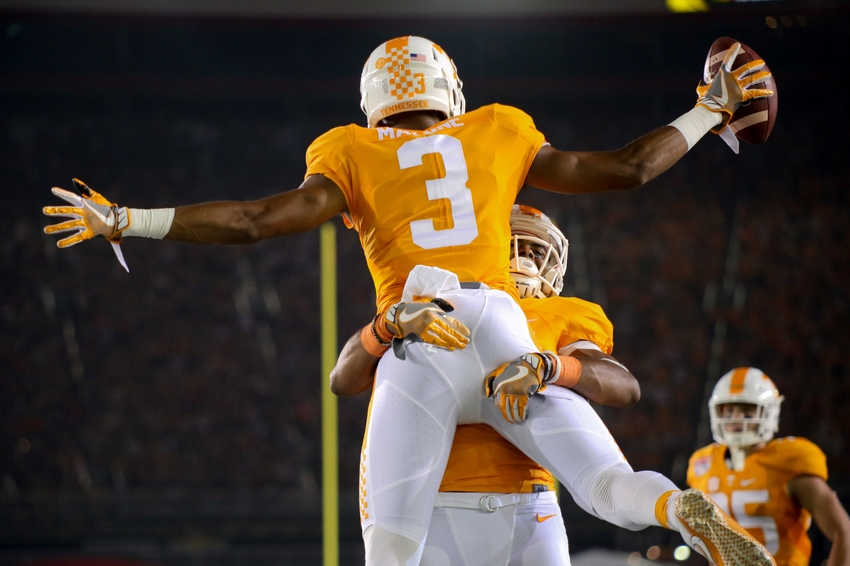 The Tennessee Volunteers are now 5-0 on the season. After trailing Georgia 24-14 entering the fourth quarter, they scored 20 points in the quarter including a hail mary pass at the buzzer to win 34-31 on the road.
The Tennessee Volunteers are 3-0 this season when trailing by 10 or more points. It has been an amazing season for the Volunteers so far as they face the Texas A&M Aggies next week who are also 5-0 on the season.
Volunteers quarterback Josh Dobbs was 16 for 26 with 230 passing yards and three passing touchdowns. His 43-yard hail mary pass to receiver Jauan Jennings sealed a Volunteers victory couldn't have come at a better time.
The Tennessee defense were without linebacker Jaylen Reeves-Maybin and cornerback Cameron Sutton but they still won the game. The defense recorded three sacks in the game and a forced fumble that put them ahead 28-24.
The win looked like it wouldn't happen after Georgia scored with 10 seconds left in the game. The Volunteers had to go up not once, but twice to seal the victory.
Georgia quarterback Jacob Eason connected with Riley Ridley on a 47-yard pass to put the Bulldogs up 31-28.
There were two penalties that set Tennessee up at midfield: 1) a celebration penalty on the touchdown and 2) offsides on the kickoff. And then: it happened.
A coach couldn't have drawn it up any better. Jennings soared in the air to take the ball from everybody and come down with it. It adds magic to another special Tennessee season. Another one of these and they should be in the National Title discussion.
This article originally appeared on