Tennessee's Dobbs a popular dark horse for the Heisman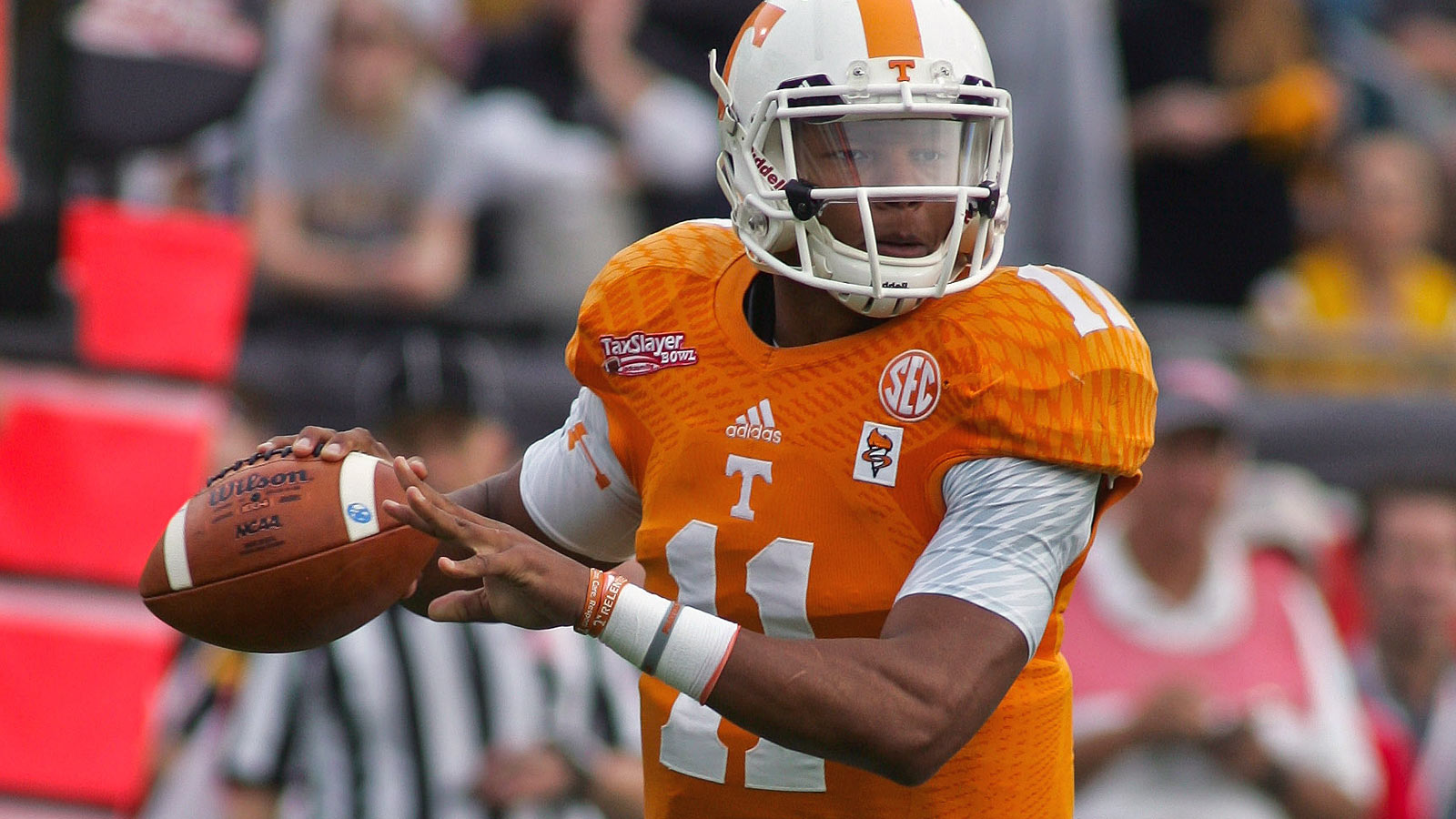 My how things have changed in one season for Tennessee. Their goal last season was to reach a bowl game, something no player on the roster had accomplished to that point and now they are the new "it" team in the SEC following a 7-6 campaign.
Further evidence of the new era includes quarterback Joshua Dobbs receiving some Heisman love this offseason. Dobbs was included in the 10 names to watch for the Heisman and now finds himself as Mallory Rubin's Heisman pick of Grantland:
Marcus Mariota was enough of a superhuman to survive the curse that afflicts most preseason Heisman favorites, but absent any no-duh favorite in 2015, it seems like we'll return to the world in which the eventual winner is a talented but not totally established dude who came out of nowhere to take the world by storm. I don't really believe that Dobbs has this thing locked, but I do believe that the Ohio State candidates will cancel each other out, and the kid piloting this year's breakout team seems like a smart pick to fill that void.
If Tennessee does indeed compete for the SEC title as some have predicted, it will likely be due to the play of Dobbs behind center. The junior has shown elite mobility but will have to improve on his passing touch if visions of the Heisman are going to be anything more than a fantasy this season.
The second game on the schedule against Oklahoma would be a great launching point for a Heisman run. Can number 11 get it done? He's already got a number of believers out there, now it's time to prove them right.
(h/t Grantland)
MORE NEWS:
Want stories delivered to you? Sign up for our College Football newsletters.