Jones discusses Tennessee's anemic passing game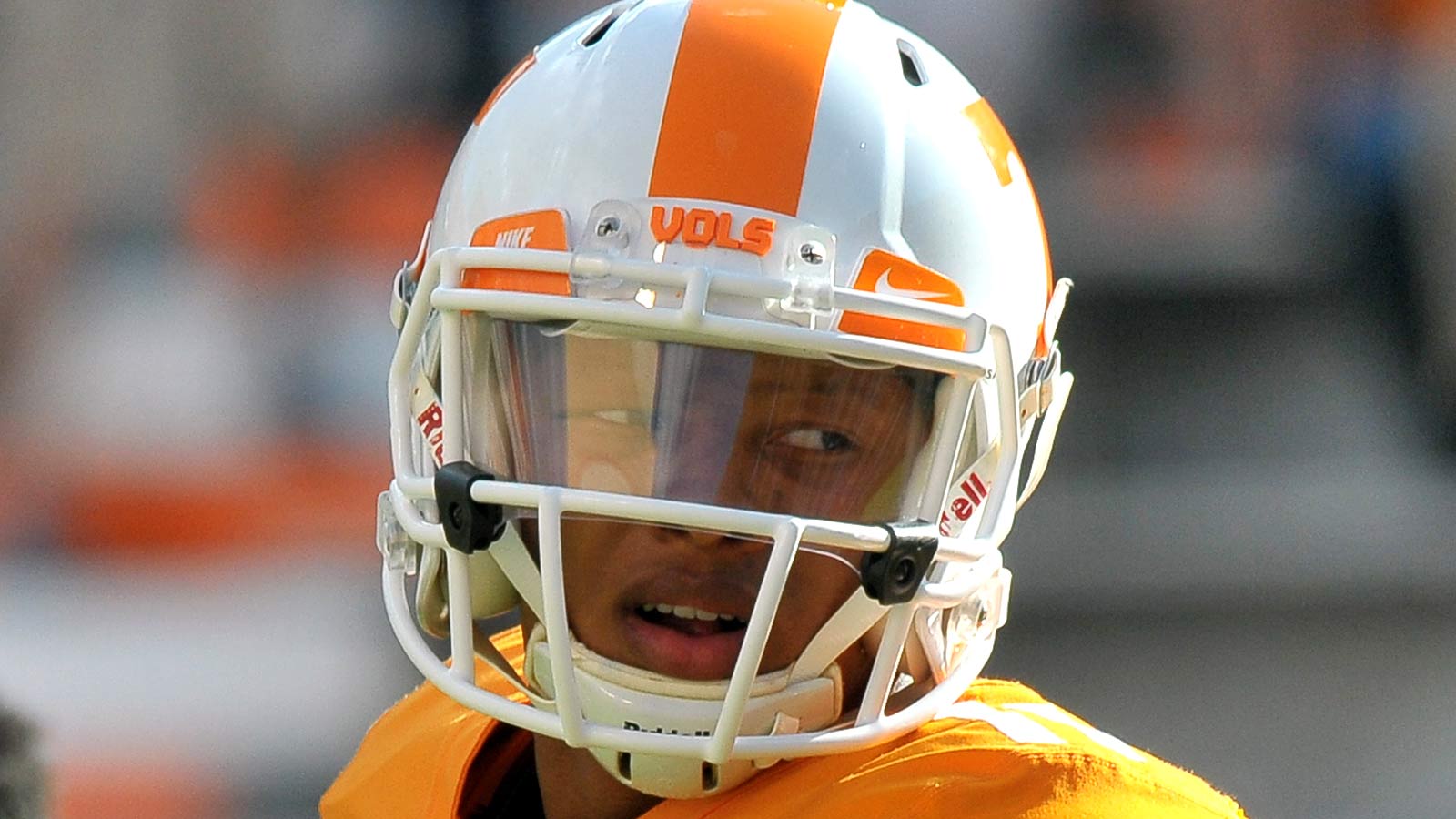 What is the only thing stopping Tennessee from being the worst passing team in the SEC this season? LSU having to cancel their first game.
The Vols currently ranked 13th in the SEC with an average of 165 passing yards and their leading receiver, freshman Jauan Jennings, ranks 45th in the SEC with 61 receiving yards. With a team full of talented playmakers on the outside, those numbers are likely to see an uptick with Western Carolina coming to town, however the results thus far are pretty telling.
During his Wednesday press conference, Butch Jones was quick to point out that numbers don't tell the whole story with his group of receivers.
"You have a toolbox and in that toolbox are your fundamentals, your details," Jones said. "And it's learning how to run routes, how to create separation in terms of how you weave an opponent, how do you weave the defensive back, having quick feet to get in and out of your breaks, great hands, the ability to adjust to the football, separation quicks from the line of scrimmage, use of your hands.
"Everyone thinks that to play in the National Football League you have to catch a ton of footballs. That's the biggest myth there is," Jones said. "It's your style of play, it's how you come off the football, it's how you block. You know, one of the biggest evaluation tools is what does that receiver do away from the play, away from the point of attack, when it's a run play opposite him. You know, and all those things. And our wideouts have done a very good job. They work very, very hard at their craft."
The lack of receptions and receiving yards by Tennessee's gifted receivers are not the only concern but more importantly the team's unwillingness to throw the ball deep. A criticism which has lingered during Jones' three-year tenure in Knoxville.
"This past week, we didn't throw the ball down the field and execute as much as we would like," Jones said. "It's all 11. It isn't just one individual–not the quarterback, not the receiver, not just the tight ends or running backs or offensive line. I thought being all 11 playing as one, we struggled with that consistency. One play, it was a breakdown on one position group. The next play, it was a position at another position group. Next play, it may have been a dropped football. Everything in a game is rhythm, spacing and timing."
Jones finished his statements on the passing game with a bold statement.
"We will win a game this year–you watch–with having to throw the football just like we did last year," Jones said. "We will do that, but we are working very hard on that."
MORE NEWS:
Want stories delivered to you? Sign up for our College Football newsletters.
Follow @MichaelWBratton