Tennessee makes play for top uncommitted Michigan prospect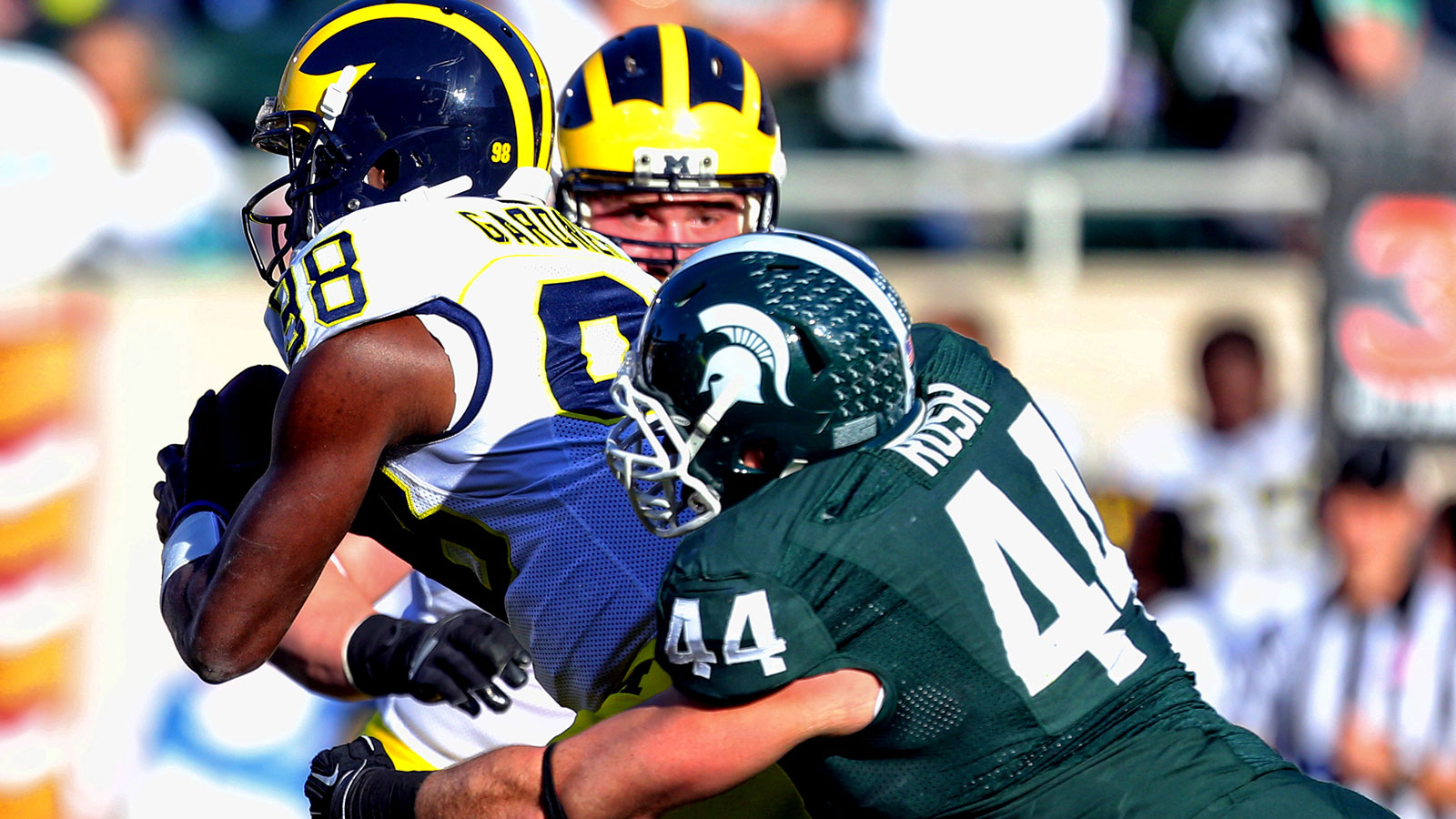 Michigan and Michigan State would both like to get a verbal commitment from Detroit King four-star wide receiver Donnie Corley, but could he end up leaving the state for college?
The 2016 prospect told the Detroit News a recent visit to Tennessee has him rethinking his intention to issue a verbal commitment July 7.
"They grabbed my interest," he said of Tennessee, whose head coach Butch Jones is a Michigan native who was head coach at Central Michigan from 2007-09. "Now I'm not so sure when I'm going to make it."
He is still considering both in-state Big Ten programs and Notre Dame while hoping to visit Florida State, USC and/or LSU.
June has been a big month on the recruiting trail for both Mark Dantonio at MSU and Jim Harbaugh at Michigan, but losing the state's No. 2-ranked prospect early in July would still sting either one — or both. Corley's teammate high school, four-star cornerback Lavert Hill, is the No. 1 prospect in the state according to Scout.com, and he has been a Penn State verbal commit since January.
(H/T Detroit News)