Tennessee Football: For Vols Fans, It Could Not Have Been a Worse Saturday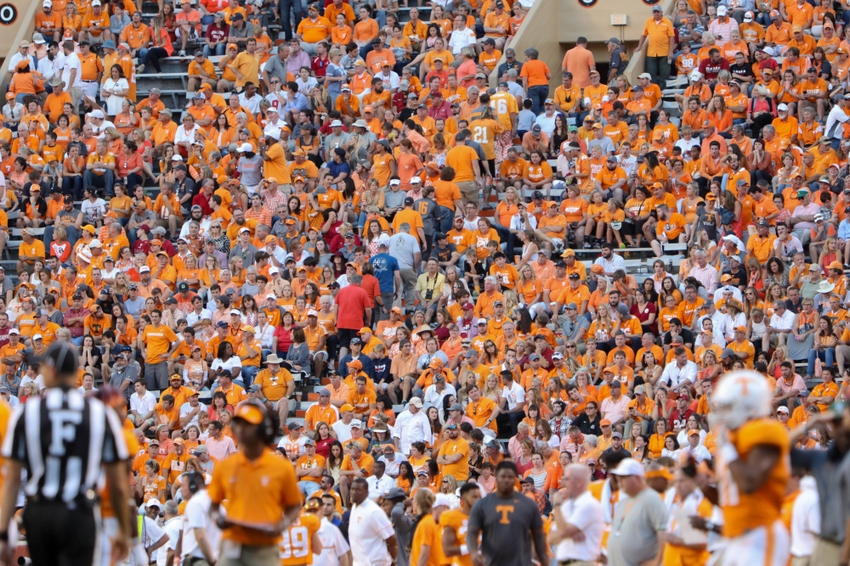 Tennessee football fans suffered a terrible Saturday, and it went beyond just the Volunteers' 49-10 loss to the Alabama Crimson Tide.
Well that was sad. Tennessee football fans had to sit through an awful 49-10 loss to its hated rival in Alabama, all but eliminating the Vols from the College Football Playoff and knocking them out of first in the SEC East.
The bye came just one week too late.
But that part everybody knows. Lost in the embarrassing blowout is just how bad of a Saturday it was around the college football world for Tennessee.
Almost everything they staked claim to before Saturday just went out the window.
Playoff contention? Gone. First in the SEC East? No more.
But what about quality wins?
Well, just before the Vols got throttled, the Georgia Bulldogs lost to the Vanderbilt Commodores. Yes, Georgia, whom Tennessee needed a Hail Mary to beat, lost to Vanderbilt! That all of a sudden makes you question just how legitimate the Vols are.
On top of that, the Virginia Tech Hokies, who had begun to look like a quality win, somehow fell to the Syracuse Orange.
So Georgia and Virginia Tech just went out the window as quality wins.
Heck, even the Ohio Bobcats lost to Eastern Michigan.
At least the Florida Gators won, making for one quality win, right? Well, of course, that's the one team Vols fans wanted to see lose given the state of the SEC East race.
We all should have seen this terrible day foreshadowed the minute Georgia lost to Vanderbilt. But it only got worse.
The wins and losses column alone was enough to make this bad. But when you add in the fact that Tennessee got embarrassed and lost all respect from analysts, they are now in trouble going to the open date.
Sure, Tennessee football is likely to run the table and finish 10-2. Getting healthy is a big deal too. And there's still a lot they can accomplish.
But this was a Saturday that everybody in Knoxville would like to forget.
More from All for Tennessee
This article originally appeared on