Tennessee Football Fans Should Remember Vols 2007 Season Before Panicking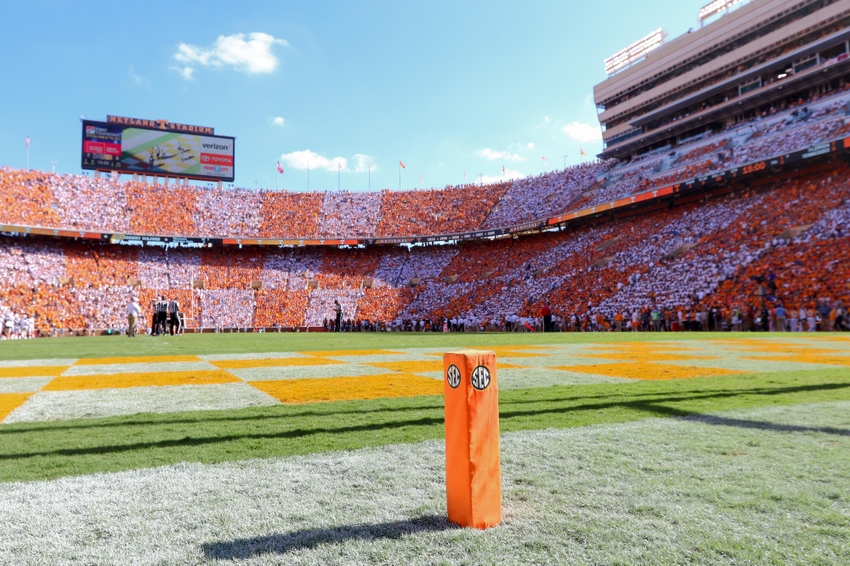 Tennessee football fans are rightfully upset after last week's loss to the South Carolina Gamecocks. But the Volunteers should remember the 2007 season.
It's so easy to forget, but 2007 was the last good year for Tennessee football before the Vols sunk into oblivion for nearly a decade.
At the time, they had a senior quarterback, a head coach that people were unhappy with, and three losses. But due to resiliency and a lot of help, they somehow snuck their way into the SEC Championship game with a 9-3 record and nearly beat the eventual national champion LSU Tigers.
But there's more to the story than even that.
The Vols fell two games behind the Florida Gators after losing to them early 59-20. At the time, they were 1-2, and all hope for the year seemed lost. The next week, they hosted Arkansas State in a meaningless game before their bye.
However, the Gators and Tim Tebow gave the Vols a shocking gift. They lost a home game to the Auburn Tigers, and that breathed new life into Philip Fulmer and Tennessee football.
The next week, they lost to the LSU Tigers. Tennessee was back in control. Two weeks later, however, the Vols lost a blowout game to the Alabama Crimson Tide, just like they did this year.
But the Gators went right back and lost to the Georgia Bulldogs the next week. Down the stretch, the Vols won three close SEC games and squeaked into the title game.
This year is a little bit different, but the situation right now is essentially the same for Tennessee as it was after that blowout loss to Florida in 2007. The Vols are two games behind the Gators.
But Florida, as we keep forgetting, still has to face two tough SEC West opponents in the Arkansas Razorbacks and, yes, the LSU Tigers.
Did I mention that both games are on the road?
And perhaps South Carolina at home will be tougher than you think.
Simply put, this season is far from over. Butch Jones and the Vols have a very good chance to still get into the SEC Championship game. Yes, they need a TON of help to do it. And right now, the prospects of them winning all of their games even seems bleak.
After all, if they can't beat South Carolina, are we sure they can beat Missouri, Kentucky, and Vanderbilt?
Those are all valid concerns.
But the ultimate goal at the start of the year for the Vols was to win the SEC East. As crazy as it sounds, that goal is still in tact.
And fans should not quit on Tennessee football until that goal is out of reach.
The 2007 season taught us that more than any other.
More from All for Tennessee
This article originally appeared on