Tennessee finally scores touchdown against Florida (Video)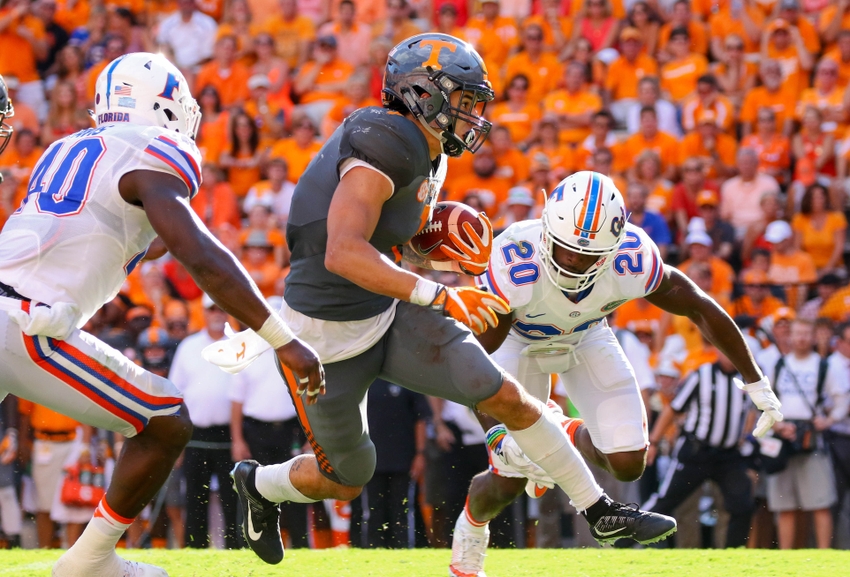 Tennessee finally managed to score a touchdown when quarterback Joshua Dobbs hit a wide open Jalen Hurd.
The Tennessee Volunteers are looking to end an 11-year drought against their rivals, the Florida Gators. With a promising squad and home-field advantage, it looked like that losing streak might be broken and Neyland Stadium on Saturday.
Then the Florida Gators just started scoring at will and took a 21-3 lead into the half. The Tennessee fans let their team hear it as they walked off the field, raining down boos, but it looks like the Volunteers aren't ready to roll over just yet.
In the third quarter, Joshua Dobbs led the team down the field and found a wide open Jalen Hurd for a 23-yard touchdown.
How did Florida make such a monumental mistake on this play. That touchdown brought the crowd back to life and Neyland began to roar, setting the table for a potential come back. Instead of stepping on the Vols' throats, they let them get back to a knee.
The Vols held the Gators to a three-and-out on the next drive, just illustrating how momentum could be swinging in this game. We got a long way to go, but this game is far from over.
This article originally appeared on