TE Pharaoh Brown, WR Devon Allen practice with Ducks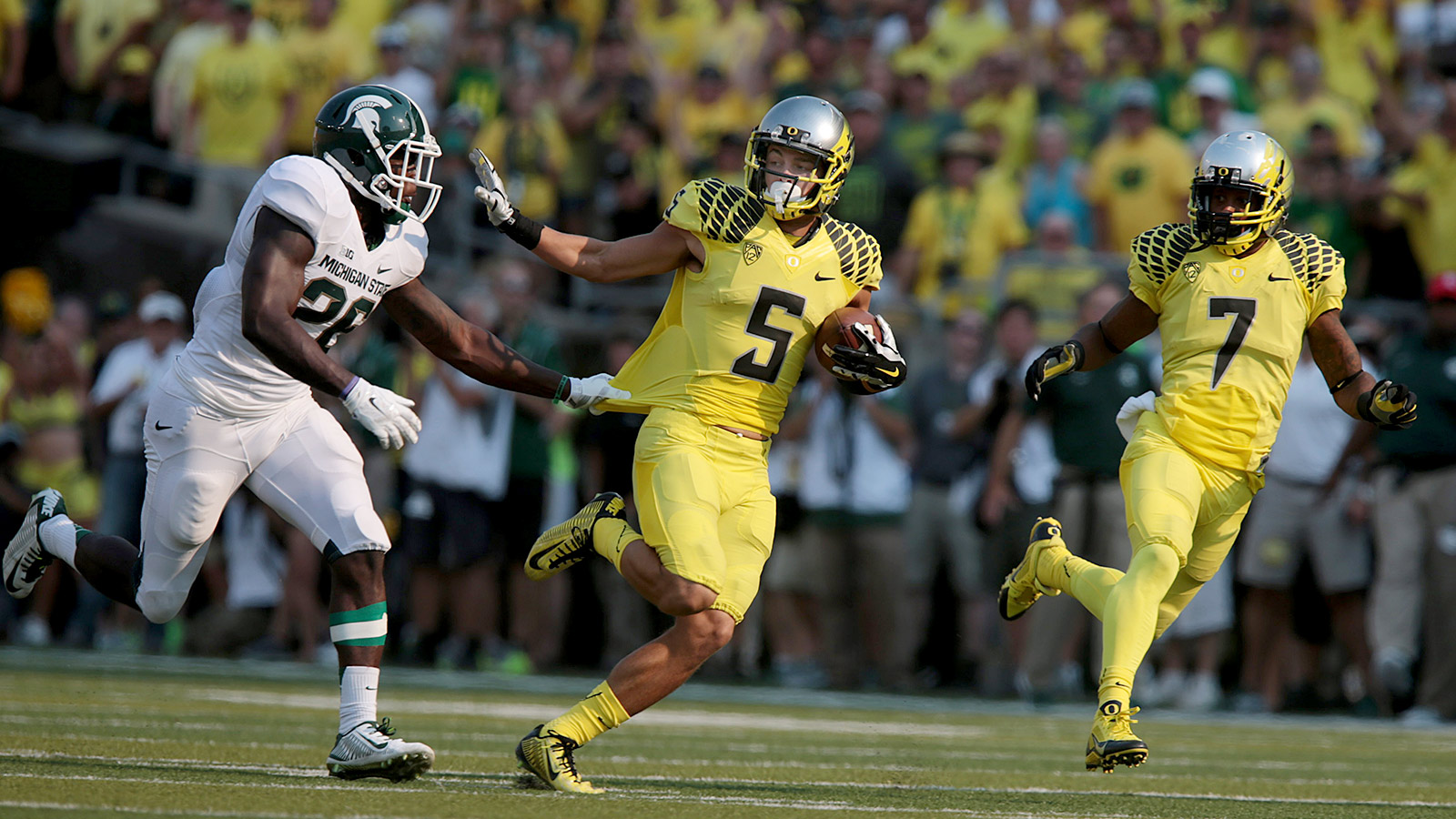 While the injury bug has hurt the Oregon Ducks already this season, with injuries to Thomas Tyner and Tyler Johnstone, there is some encouraging news on that front.
In Oregon's first practice of the season on Monday, tight end Pharaoh Brown and wide receiver Devon Allen practiced with the team.
Brown, who suffered a gruesome leg injury against Utah last season, could still redshirt this upcoming season. However, he says, "I'm on a good track. As far as agility and running routes, I'm just taking it slow."
Allen, a sophomore wide receiver and Oregon's fastest player, injured his knee on the opening kickoff of the Rose Bowl. Allen said he feels good but he wants to wait until he's "100 percent" before playing in a game.
"I'm not going to rush it," Allen said, according to Jack Hefferman of the Daily Emerald. "If I'm not feeling good by game eight, then I'm not going to play until game nine. It's not beneficial to me as an athlete or to this team if I play that first game and reinjure myself."
Brown had 25 catches for 420 yards and six touchdowns in 10 games last season. Allen had 41 receptions for 684 yards and seven touchdowns in 14 games last year.
(h/t The Oregonian)