First-time starters on defense reaches 14 as key vets start to return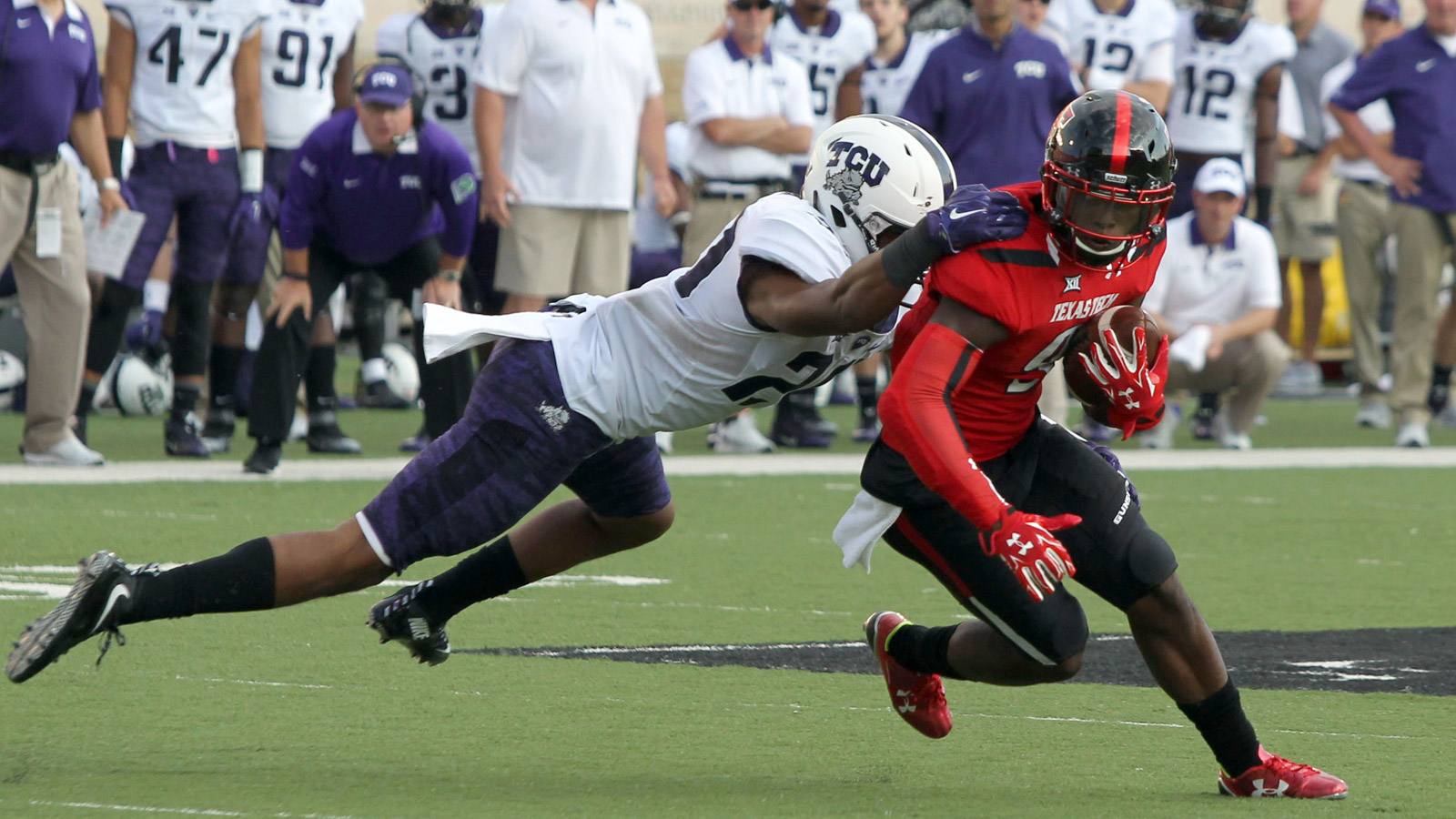 When redshirt freshman safety Ray Issahaku got the start for TCU last week against Texas, it increased the Horned Frogs' number of defensive players who made their first start this season to a whopping 14.
Coach Gary Patterson has filled holes by switching positions and hard coaching between games to get young and inexperienced players up to speed, or as close as possible. So far, it's all paid off. No. 2 TCU is undefeated at 5-0 and 2-0 in the Big 12 as it heads to Kansas State for a Saturday night matchup.
Now all these first-time starters have game experience just as some of the Frogs' most important players are returning. Last week, senior Mike Tuaua, the senior defensive end infamously arrested for stealing a fellow student's case of Keystone Light last month, played in his first game since the season-opener.
Two weeks ago saw the return of senior defensive tackle Davion Pierson, the unit's most experienced player. And now, at long last, it appears senior defensive end Terrell Lathan is ready to make his season debut, putting Lathan and Pierson up front for the first time this season.
Getting experienced players back in the lineup can't come soon enough for Patterson, who said he counted 22 missed tackles in last week's game against Texas, which TCU won 50-7. The defense allowed the Longhorns' only score with 5:14 left in the game.
"Young guys are not what I call 'overlap' players, as a general rule, meaning they can't do their job and somebody else's." Patterson told the Fort Worth Star-Telegram. "They need to do their job. But it was good enough to win that ballgame, so now we want to go see if we can win this ballgame."
MORE NEWS:
Want stories delivered to you? Sign up for our College Football newsletters.