Tailgating music playlist for the South Carolina game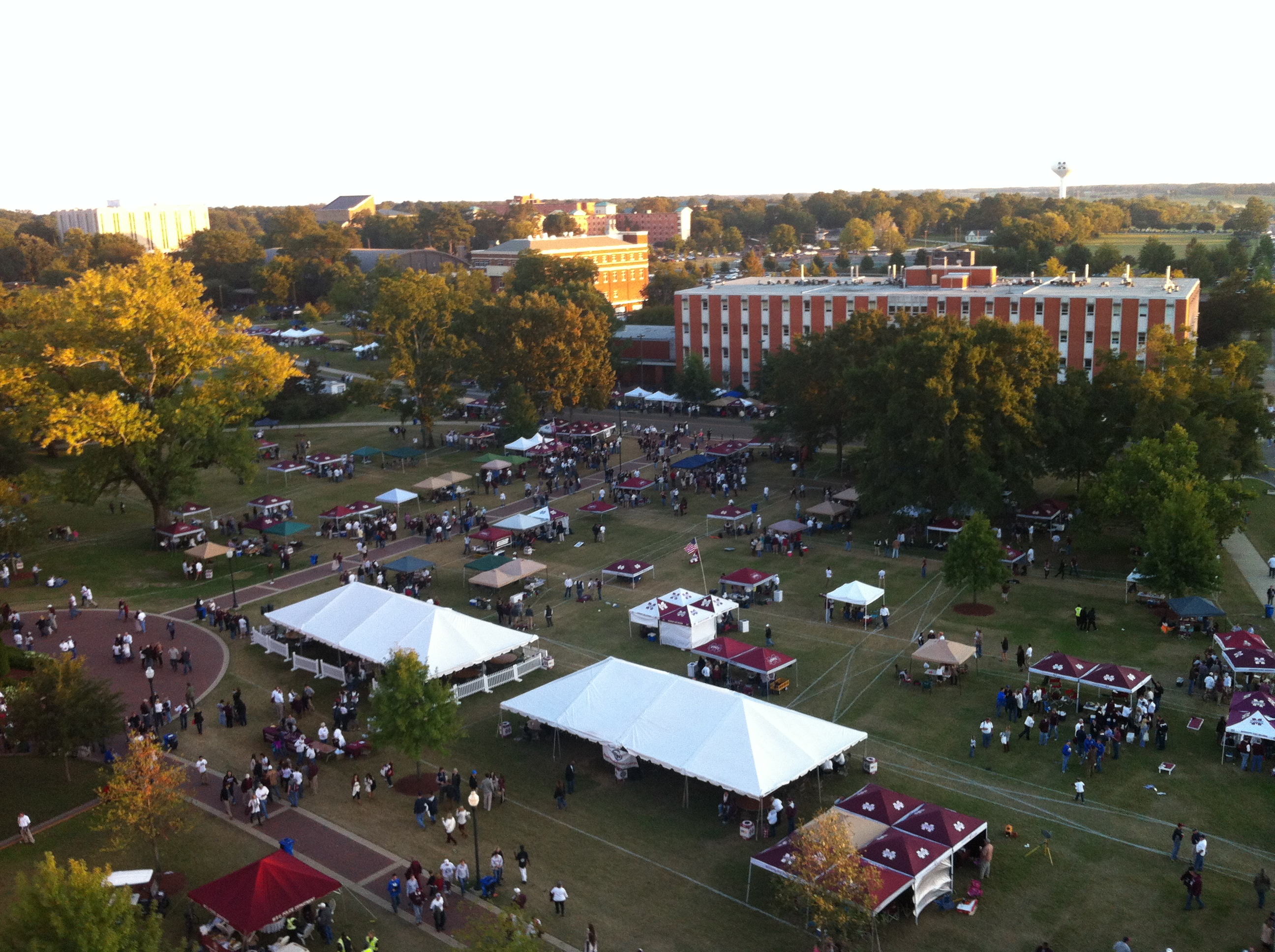 Back in Starkville for Week 2 of tailgating in the Junction.
Okay, last week was a bummer all the way around.  We had to play at that ridiculous 11AM time slot, we lost to a team we were supposed to beat, and I won't even go into all the things that went wrong in my personal tailgating preparation last week, including leaving my bluetooth speaker at home, which meant we had no way to play the playlist I crafted for you last week.
Speaking of that playlist, at least one song  proved to be somewhat prophetic, that being Aerosmith's "Same Ole Song and Dance".  If you read my piece earlier this week about "The Curse of Mississippi State football", you'll understand why I say it was prophetic.  Last week's playlist also featured some post-game lamentations:  Stevie Ray Vaughan's "The Sky is Crying."
But this weekend is a complete re-boot and we're going to atone for every mistake made last weekend.  We get a head start on a great weekend, beginning with the fact that the game has a 6 PM start. That means we have an opportunity to do some serious tailgating BEFORE the game this week.  And I've got just the music to put you in the right mood.  Here we go:
The House is Rocking – Stevie Ray Vaughan
Brown Eyed Girl – Van Morrison
My Head's in Mississippi – ZZ Top
Blue on Black – Kenny Wayne Shepherd
Shoot to Thrill – AC/DC
Twilight Zone – Golden Earring
100 Years – Five For Fighting
Everlong – Foo Fighters
Shining Star – Earth Wind and Fire
Move It On Over – George Thorogood and the Destroyers
Sunglasses at Night – Corey Hart
Walking after Midnight – Patsy Cline
A Whiter Shade of Pale – Procol Harum
Hungry Like the Wolf – Duran Duran
Lying Eyes – Eagles
Rock This Town – Stray Cats
Why I Sing the Blues – B.B. King
Comfortably Numb – Pink Floyd
Also included are songs by Shinedown, Lit, Mike & the Mechanics, Cheap Trick, Blind Melon, The Motels and others.  You can find the complete Spotify playlist here.  Happy listening!!
More from Maroon and White Nation
This article originally appeared on