T.J. Neal Has Every Right to Be Frustrated by Lack of Playing Time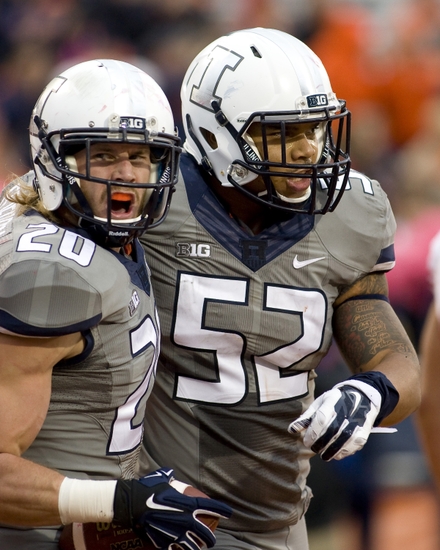 I found it very odd when the depth chart was released last week that both Tre' Williams and T.J. Neal were not clear-cut starters at linebacker.
I thought both Williams and T.J. Neal were obvious choices in a unit that doesn't have a ton of experience.
It seemed pretty obvious that a guy who has 245 career tackles in the Big Ten would start for Auburn. Especially when he has more college tackles then all the other linebackers on the team combined.
But instead Neal only saw the field twice on special teams against Clemson.
It's hard to argue with the coaches as the defense played really well, including the linebackers who played ahead of T.J. Neal.
Darrell Williams finished the game with 6 totals tackles, Tre' Williams had 4 and Deshaun Davis – who started in place of T.J. Neal – picked up 5 tackles, 0.5 tackles for a loss, 1 pass break up and 2 quarterback hurries.
I'm not at practice, but I believe T.J. Neal when he said he's a hard worker and deserves to play. I don't know if he and the coaching staff got off on the wrong foot or what, but it's very strange that Neal didn't get more playing time in this game.
Many – including myself – thought T.J. Neal had the chance to come to Auburn and lead this linebacker group. Another solid year at an SEC school would almost certainly earn him a spot in the NFL Draft.
Now, it looks like T.J. Neal is just a fringe starter on a team with a bunch of inexperienced linebackers.
I think going forward we will see more from T.J. Neal. Not because of his outburst, but because I still believe his experience will go a long way in helping develop the young linebackers on this team.
The coaches limiting the playing time of T.J. Neal certainly didn't affect the outcome of the game. I think Neal would have done just as well as any of the linebackers out there.
As a fan, it's really hard to understand why they wouldn't put the more experienced player on the field, so I can only imagine what T.J. Neal must be going through right now.
I don't agree with how he handled the situation, but I certainly get where he's coming from.
Hopefully the senior continues to work hard in practice, and the coaches will reward him with more playing time.
This article originally appeared on