Syracuse writer answers questions ahead of showdown in Death Valley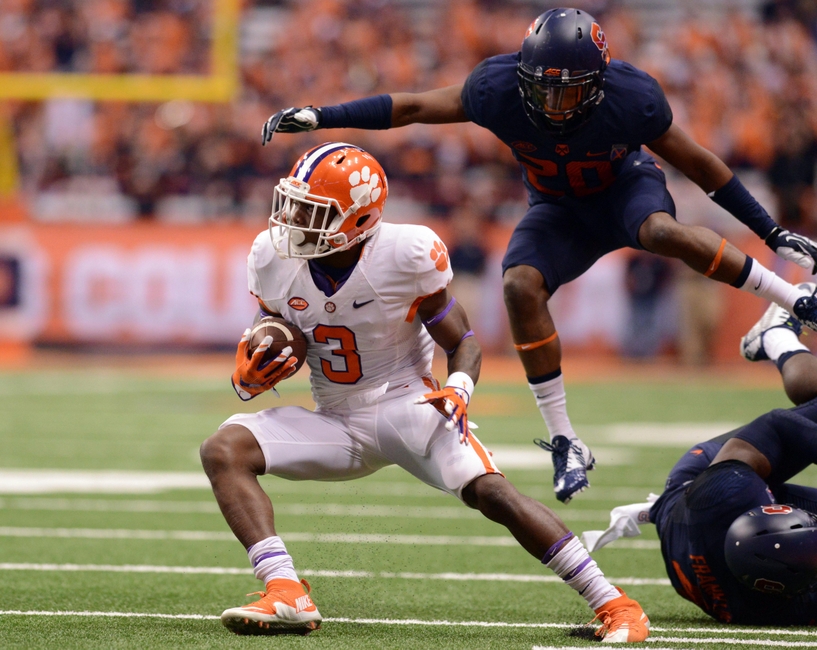 We asked an expert from FanSided's Syracuse site, Inside the Loud House, site a few questions leading up to Clemson's battle with the Cuse this Saturday.
Clemson is coming off of a big victory against Florida State. The Tigers defeated Florida State in consecutive seasons for the first time since the 2006 and 2007 seasons. Dabo Swinney and the Tigers have won 20 consecutive games at home.
It will be interesting to see how this game plays out. When asked about their chances of upsetting Clemson, Syracuse head coach Dino Babers replied very honestly "Don't bet the house on it"
Don't bet the house on it
Syracuse is on a 2 game winning streak. First year head coach Dino Babers has the Orange believing they can win. The Cuse upset a ranked Virginia Tech team two weeks ago and defeated Boston College last weekend.
Leading up to the battle between the Orange and Clemson our kind friend Paul A. Esden Jr @BoyGreen25, site expert at Inside the Loud House @LoudHouseFS, answered a few questions for us. Take a look at the questions on the next slide below.
1. Dino Babers has Syracuse on a two game winning streak coming into this one. What do you think has clicked for the Orange? What will Syracuse attempt to do against Clemson to gain momentum early?
Paul A. Esden Jr. – Something that has really clicked first off is the offense for the Orange. Dino Babers came into Syracuse with his new mantra: "Orange Is The New Fast". Amba Etta-Tawo has been the big surprise of college football, but it's more than him. Before the season started Steve Ishmael was supposed to be that guy on offense and over the last several weeks he has really started to make his imprint on this offense. Last week the Orange had almost four guys reach the 100 yard mark and that's the key for Syracuse. Spreading the love on offense between Ishmael, Etta-Tawo, Brisly Estime, and Erv Phillips. If they can force the Tigers to pick who they want to cover they can make this game interesting.
The problem is what you alluded to in our other conversation, this Clemson front-seven is nasty. Dungey won't be able to impress if he can't get the ball out before he's hit or sacked. Also their defense has really stepped up, they're flooded with inexperience and everyone knows how bad this unit is.
How will Syracuse attempt to jump on the Tigers early? Similar to what they did against the VA Tech Hokies, try to pull out some trick plays from the back of the playbook and surprise them. Babers has a few tricks up his sleeve and this is the game to pull out all the stops.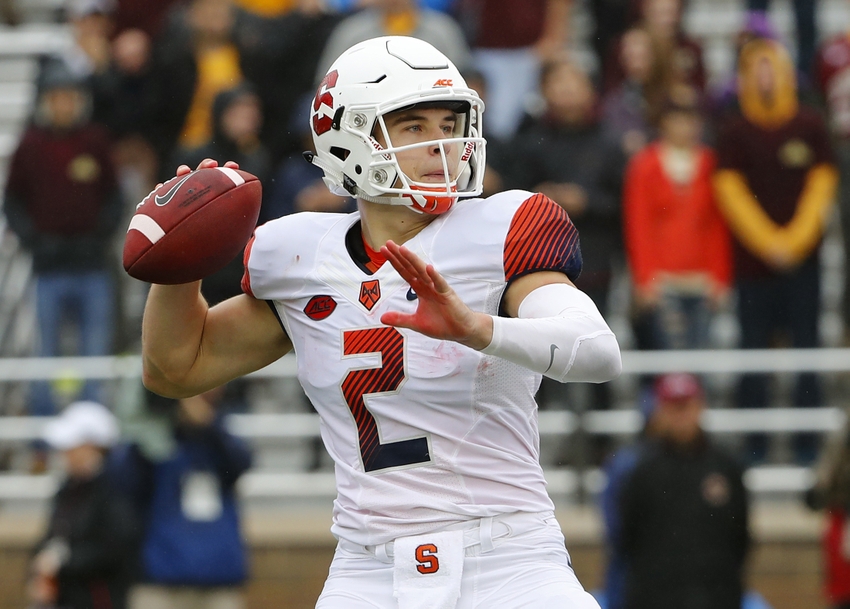 2. Eric Dungey has been much improved in his second year as a starter at Syracuse. What will it take from him to pull out a victory in Death Valley?
Paul A. Esden Jr. – Eric Dungey is as talented as they come and the Orange found a real gem. Over the offseason he really put in an effort to increase his muscle mass. Unfortunately the one area he can't strengthen is above the neck and that is where he's had issues. He has avoided the concussion bug so far this season and that's a huge relief. But to win in Death Valley, quite simply, the Orange will have to play their best game and the Tigers will have to play probably one of their worst games. That's just how it is, Clemson is ultra talented and they're 18-2 in one-possesion games since 2011.The key for the Orange is to feed the beasts and spread the wealth on offense. Dungey can't turn the ball over and give Clemson anything because they can do enough on their own.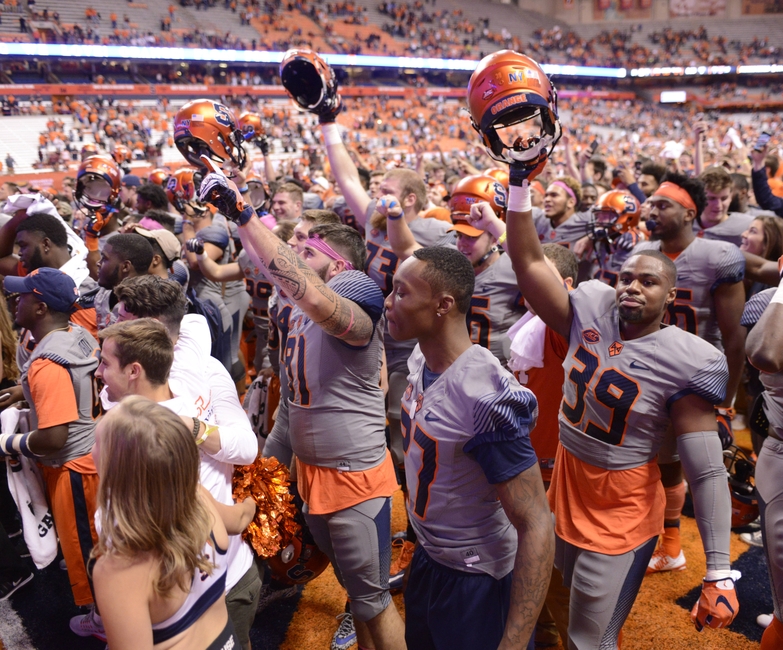 3. The Orange are two victories away from bowl eligibility. With Clemson, NC State, Florida State, and PITT left on their schedule, do you believe that Syracuse will find two wins? If Dino Barbers fails to deliver Syracuse to a bowl game would this season be a failure?
Paul A. Esden Jr. – This season was never about wins or losses for the Syracuse program. These are Scott Shafer's toys that Dino Babers is forced to play with. Babers said it earlier this week at his weekly press conference, for Syracuse to even be in this position with four games to go is outstanding itself. So I asked #OrangeNation before the season started which would they prefer 6-6 beating the teams you're supposed too and get to some dot com bowl or get a "skin" on the wall and finish 5-7. Surprisingly Syracuse has the opportunity to accomplish both of those feats in year one for Babers.
To answer the first part of your question, this team is so close yet so far. I believe that the wins are there for Syracuse to have: NC State is wishy washy, Pitt has also been hit or miss. While the other two big ones in the ACC are Florida State who has shown a lot of vulnerabilities and Clemson who is still undefeated. But I won't dance from the question, I think the Orange find a way to reach bowl eligibility.
You can follow Paul on twitter @BoyGreen25 and Inside the Loud House @LoudHouseFS
More from Rubbing the Rock
This article originally appeared on