Summer visits over for five-star DL with four SEC teams atop list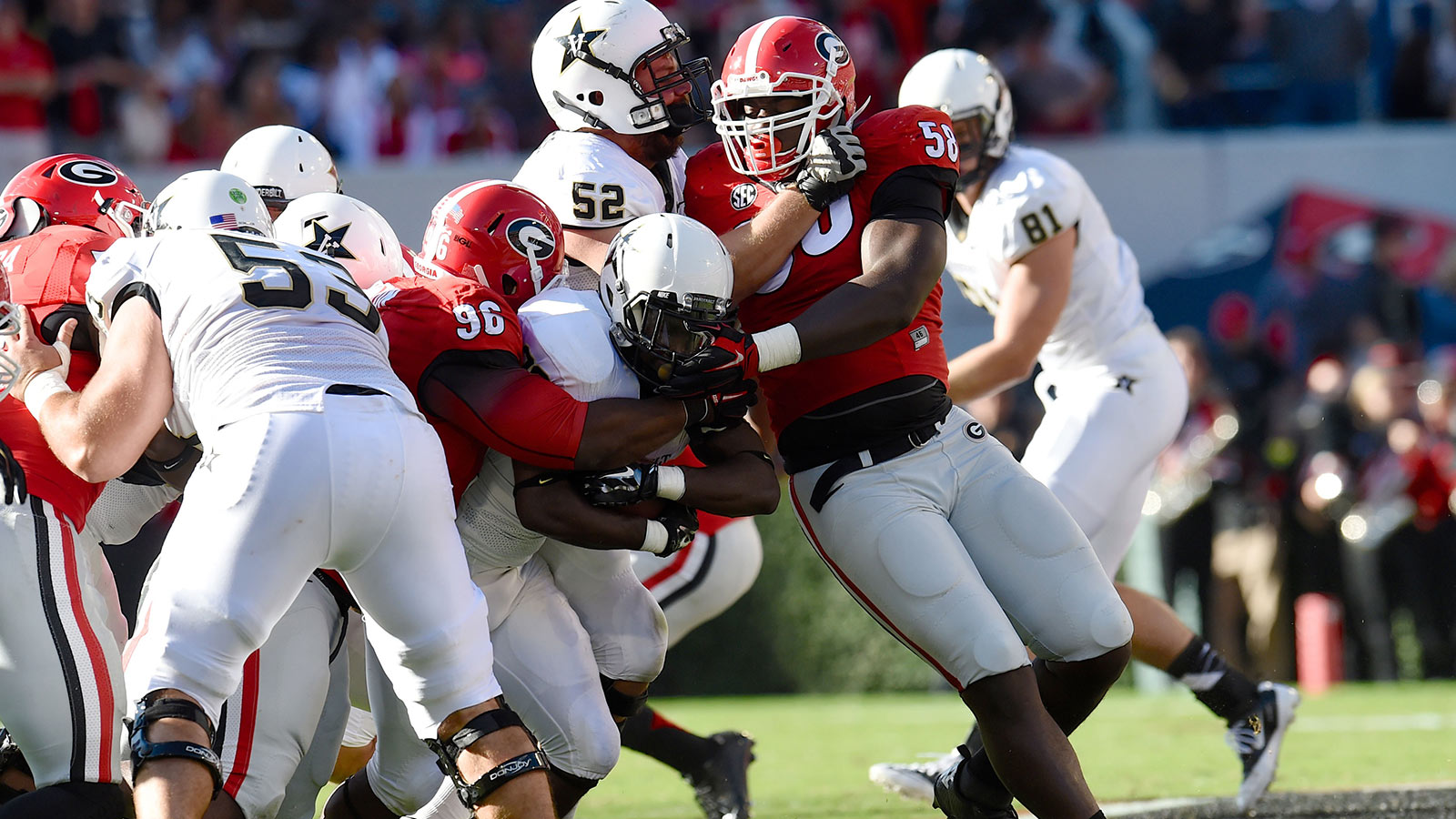 Five-star defensive tackle Derrick Brown completed his summer visits this past weekend with a trip to Georgia, the longtime favorite in his recruitment.
Brown has been to Athens on numerous occasions and had Georgia at the top of his list for nearly a year before recently deciding to name four co-leaders, with the Bulldogs being joined by Alabama, Auburn and Tennessee. But the 6-foot-4, 322-pounder out of Buford, Ga., clearly has a comfort level with the Georgia coaching staff, something he reiterated after his visit.
"It was really good. I got a chance to just sit back and relax with coach (Tracy Rocker), coach (Jeremy) Pruitt and coach (Mark) Richt," Brown told 247Sports.
He has previously mentioned Rocker, the Bulldogs' defensive line coach, among the reasons for Georgia's place at or near the top of his list.
"He loves the game just like me," Brown said of Rocker in his interview with 247Sports. "That's how we are able to relate. We have that in common, and he's just a great coach."
Brown also was keeping an eye on his younger brother, who was participating in Georgia's Dawg Night camp, and was joined by the rest of his family on the trip. In fact, he cited their attendance as the best part of his visit and mentioned that his family is "close to the coaching staff" and has a "bond" with the coaches, which presumably helps the Bulldogs' chances.
But as for whether Georgia regained the lead in his recruitment, Brown maintained his previous stance.
"Right now, everybody is the same," he told 247Sports. "Georgia, Auburn, Alabama and Tennessee — those are my top schools right now."
Brown, the No. 7 player overall in 247's composite rankings, has said that he plans to announce his commitment at either the U.S. Army All-American Bowl in January or on National Signing Day. He also told 247 Sports that, due to a minor ankle injury, he does not plan to take any more visits this summer, instead taking the time to rest up and prepare for his senior season at Lanier High.
(h/t 247Sports)
At UGA chillin💯

— Derrick Brown9⃣0⃣ (@DerrickBrown90) July 18, 2015