Su'a Cravens is a valuable asset in more ways than one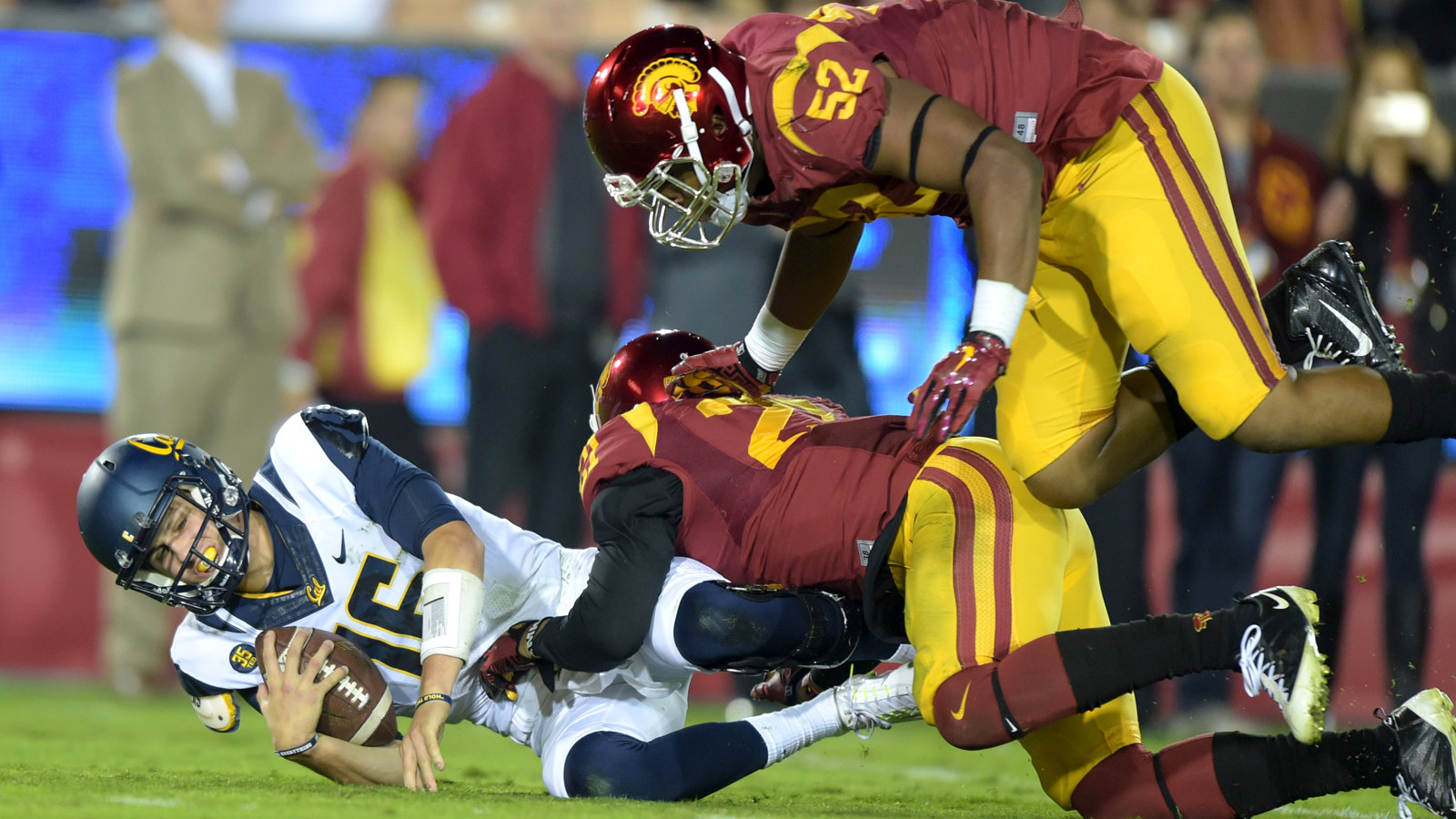 When it comes to USC's most valuable player, look no further than Su'a Cravens.
The linebacker/safety tops Michael Lev's "15 Most Valuable Trojans of 2015." The Orange County Register reporter came up with his own criteria and concluded Cravens is much too valuable to not be No. 1.
"What makes Cravens the most valuable player on the USC football team is that there's no one else quite like him," Lev writes. "He's part-linebacker, part-safety. He can rush the passer, defend the outside run, drop into a zone or cover a receiver out of the slot."
So, how special is Cravens?
"If he got hurt," Lev argues, "USC likely would have to alter its defensive scheme as opposed to simply plugging in a replacement."
Lev makes some other great arguments, plus he has the entire list here.
(h/t The Orange County Register)
Photo Credit: Kirby Lee, USA TODAY Sports