S. Carolina's Spurrier praises UNC defensive coordinator Chizik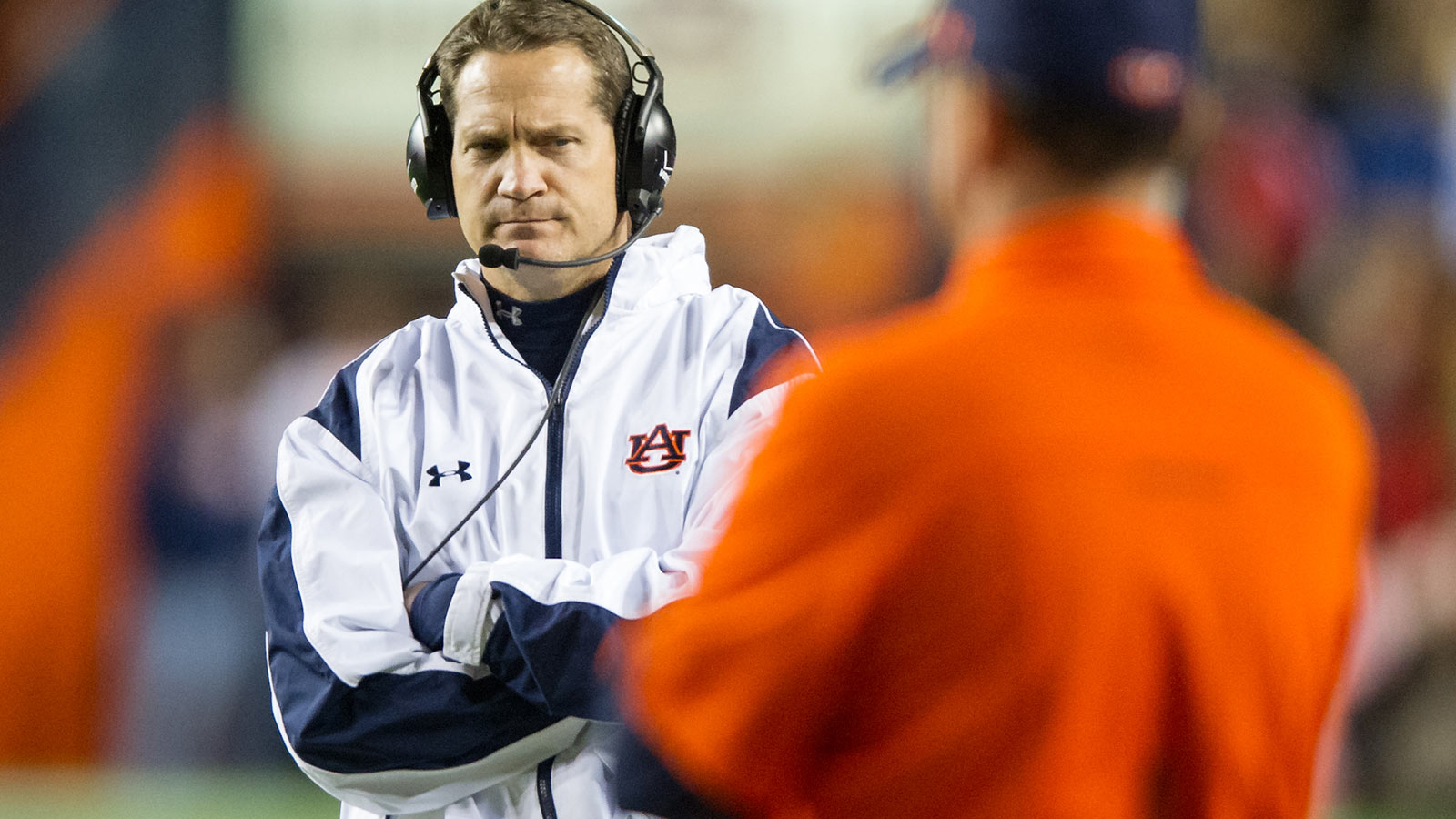 South Carolina's Steve Spurrier plans to go back to the tape to study Gene Chizik's defenses at Auburn in preparation for the Gamecock's opener against the North Carolina Tarheels on Sept. 3 in Charlotte. Chizik hasn't coached a game since 2012, so Spurrier is forced to look to season's past for insights into what Chizik may call, as he is now the defensive coordinator at UNC.
"Yeah we'll probably look at (tape of Chizik's defense at Auburn) a little bit," Spurrier said to AL.com. "Look at some of what he did there at Auburn (in 2010). Maybe what he did when he was coordinator at Texas and Auburn. Tell you what he's got a heck of a record as a coordinator. … He had two straight undefeated seasons as a coordinator at Auburn and then at Texas."
Spurrier is always quick to burn a rival but also has history of being a friend to many in the coaching profession, so his adoration for Chizik isn't uncommon. Despite Chizik's dismissal from Auburn only two seasons removed from a national title victory in 2010, Spurrier makes some good points.
"He's got some kind of record. Not many people didn't lose a game for two years, it took three years for him to lose a game. He'll have them ready to play. (North Carolina coach) Larry Fedora's an excellent offensive coach, those guys move the ball on everybody it seems like, and we (got) to play well."
The season opener should reveal much about both teams, as they both intend to rebound from down seasons in 2014. The winner will be on their way with a nice non-conference victory to start the season, while the loser will feel their hot seat get that much hotter only one game into the 2015 season.
(h/t AL.com)